Sep 10, 2012 9:00:39 PM via Website
Sep 10, 2012 9:00:39 PM via Website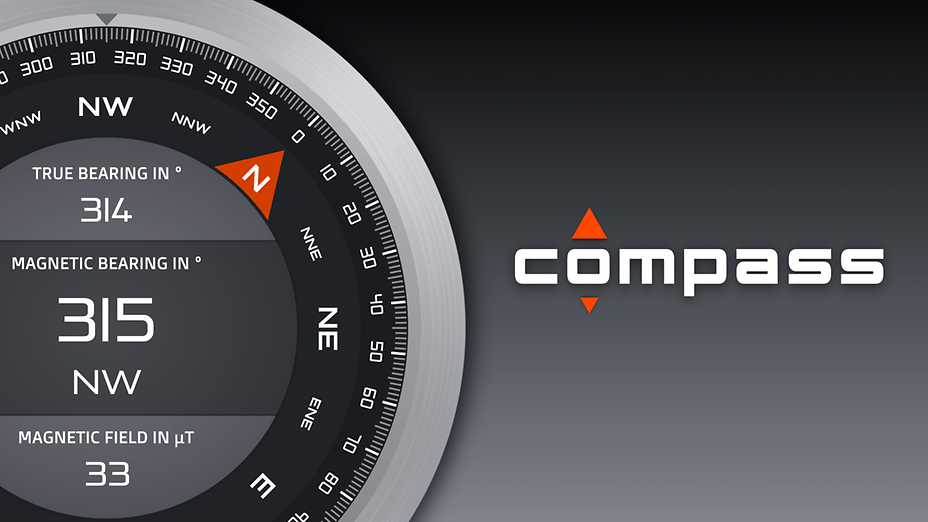 Compass is the most precise compass app available. It supports magnetic and true north calculated using network location or GPS coordinates. Furthermore this compass displays the location coordinates and the strength of the magnetic field to see if it interferes with the compass sensor. It supports high definition displays and can be installed on the SDCard. Download the best compass for free!
gabenative Compass 2.0.0 released!
This is an upgrade to the new major version 2. I basically improved and changed everything in this app. I'm very proud of this upgrade and i hope you like it as much as i do. Don't forget to rate this new version
Massively reduced app size
Hugely improved user interface by using vectors and Material Design. Now the compass looks the same on every device independent of the Android version and it looks awesome on every display resolution from low resolution to ultra high resolution and higher.
Added support for the permission model of Android 6
Added small cardinals like "ENE", "NE by E"
Added blinking labels, when sensors are unreliable
Added GPS and network location fusion system, which will automatically choose the most precise coordinates
Fixed compass needle pointing to wrong direction on display orientation changes by exactly 180°
Improved: No app restart is needed anymore, when the sensor precision is changed in the settings.
A lot of other changes, see changelog in app for full list.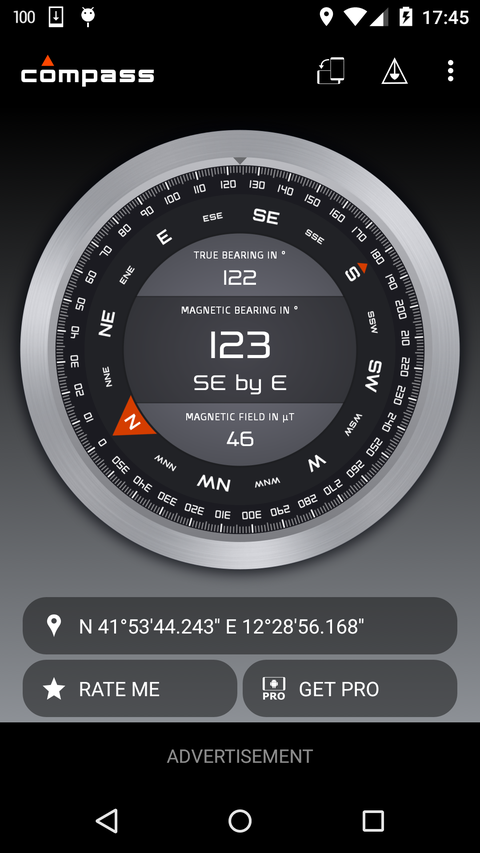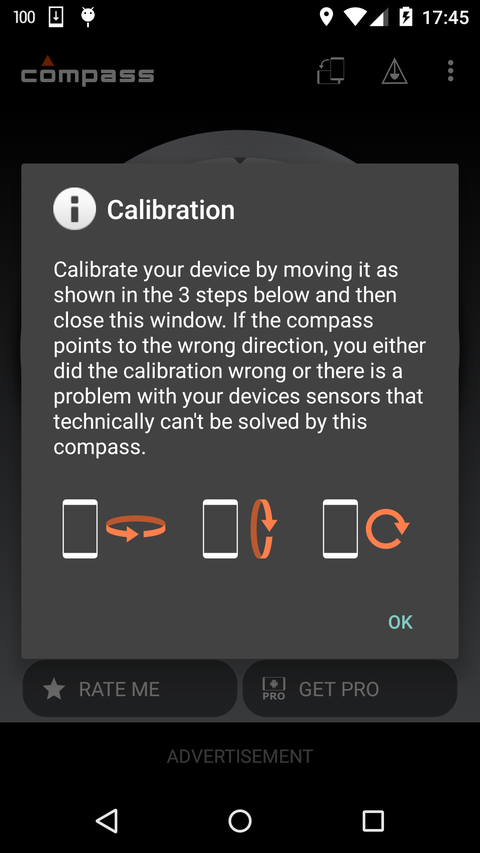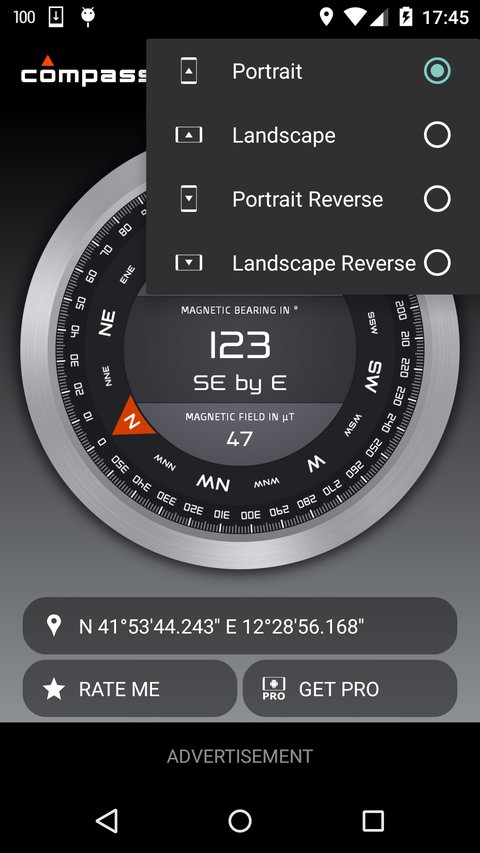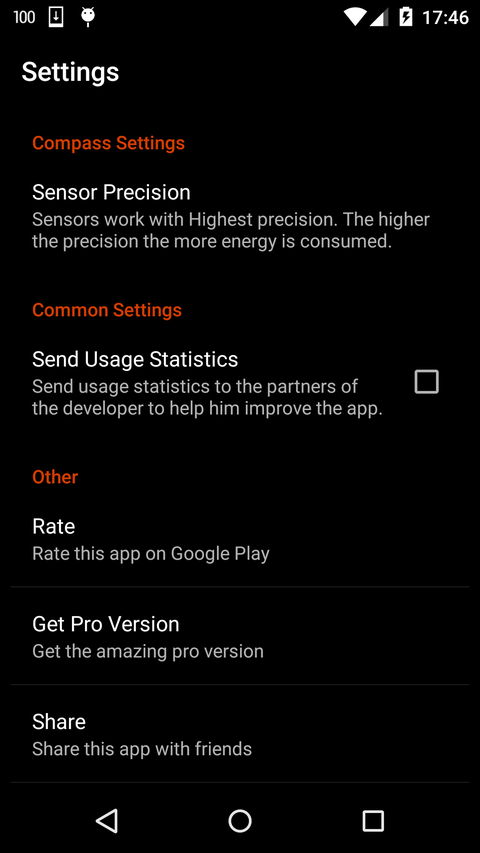 — modified on Jun 23, 2016 9:38:10 PM