Sep 13, 2012 1:47:09 PM via Website
Sep 13, 2012 1:47:09 PM via Website
THWACK Studio is pleased to announce its first release: Snake 3D Revenge – a free-to-play, new, three-dimension look on the classic game.
Snake 3D Revenge includes funny story which takes the player across five different worlds with varied environments. Each of them contains four levels.
Except Story Mode there are three game-modes:
- Time Battle – the player has limited time to finish a level and has to choose proper strategy to win.
- Free Play – main goal is to score as high as possible. It's the mode where player is not chased by the time and he/she is able to improve his/her skills without additional haste.
- Survival – the player has to stay on a level as long as possible. After eating each object he/she gets extra seconds. Game ends when time's up.
The game is balanced with many different ways to control the snake (touch screen, DPAD, trackball, numeric keys) and offers difficulty levels for both casual and hardcore gamers.
Snake 3D Revenge is available for Android platform. The game is optimized to work well on older and the newest devices.
Enjoy!
Google Play:
https://play.google.com/store/apps/details?id=com.snake_3d_revenge
Screens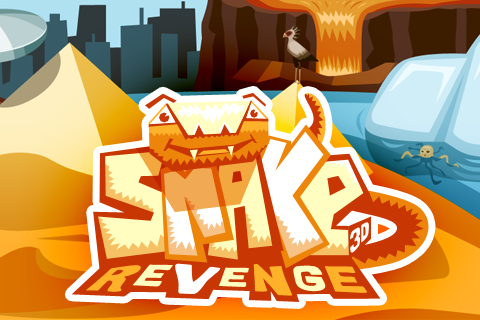 thank you in advance for any opinions
.
Youtube Video
http://www.youtube.com/watch?v=fY0clwUOsA4
Thwack Studio Page
THWACK Studio
Facebook
Thwack Studio | Facebook
Twitter
Thwack Studio | Twitter