Sep 23, 2012 10:17:59 AM via Website
Sep 23, 2012 10:17:59 AM via Website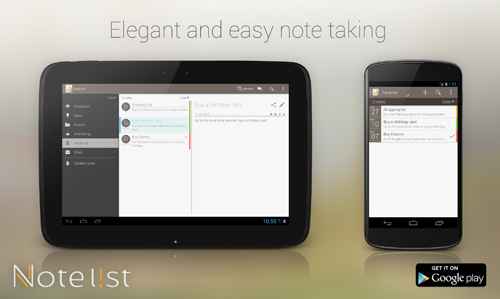 Download at Google Play:
https://play.google.com/store/apps/details?id=com.cubeactive.qnotelistfree
or from Samsung Apps
http://apps.samsung.com/v...as?productId=000000598359
Manage all your notes with Note l!st.
Note l!st allows you to create quick notes. Write down your ideas and reminders.
Quick feature list:
- Manage all your notes.
- Stores relative information like title and priority.
- Check completed items.
- Sort notes and folders.
- Share notes with friends.
- Option to add a shortcut to your home screen to quickly add a new note.
- Organize notes with customizable folders
- Archive folders
- Backup/Restore to SD.
- Full language support for: English, Dutch, Spanish.
Any comments, suggestions are welcome.
Thanks!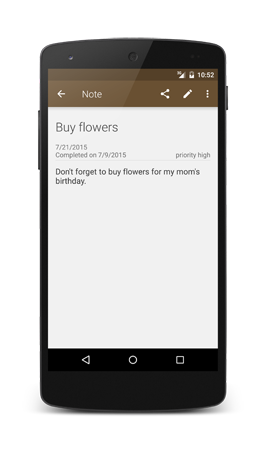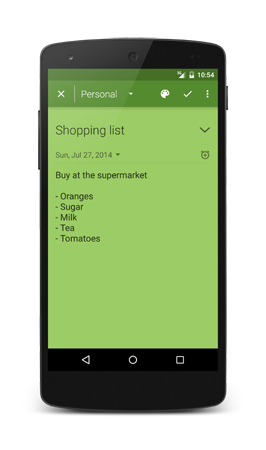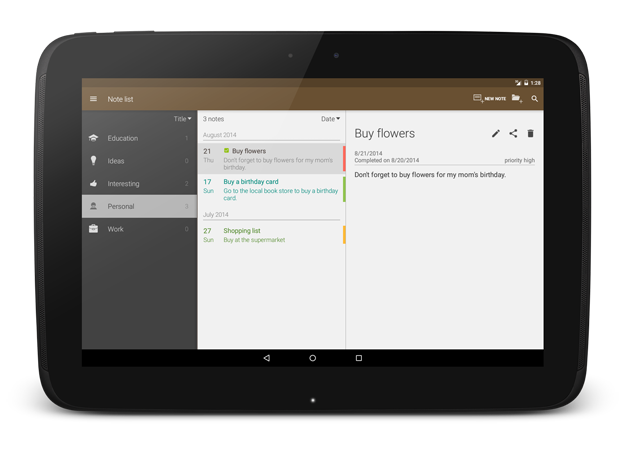 — modified on Jun 25, 2013 3:52:50 PM