Oct 1, 2012 11:38:59 PM via Website
Oct 1, 2012 11:38:59 PM via Website

Added a set of Scooby Doo wallpapers, which can be set as backgrounds from within the app.
Ringtone/Notification features now included! Long press after playing a sound to activate the save as menu
Over 120 sound clips to choose from, and app to SD support.
A Scooby Doo soundboard filled with all the classic soundbites you know and love! Over 120 sounds to choose from (more coming soon) including intro musics and a separate page for all 5 members of the gang (Scooby, Shaggy, Freddy, Daphne, and Velma)
Also includes Scrappy Doo and Scooby Dum!
For any Android 1.6 powered phone or tablet
Blog:
http://www.nullinvoidinc.com
Download links:
https://play.google.com/store/apps/details?id=scooby.doo.sb
http://www.handster.com/scooby_doo_gang_soundboard.html
getjar.com/scoobydoo-soundboard
getjar.com/mobile/459357/scoobydoo-soundboard
http://www.handster.com/scooby_doo_gang_soundboard.html
http://appoke.com/application/scooby-doo-gang-soundboard/7432
http://www.mobango.com/free/mobile/apps/1758096-scooby-doo-and-the-gang-soundboard
http://mall.soc.io/apps/Scooby+Doo+%26+Gang+Soundboard
http://download.cnet.com/scooby-doo-gang-soundboard/3000-18505_4-75785092.html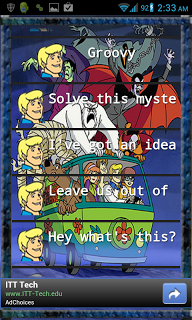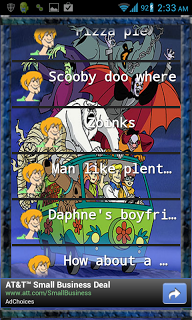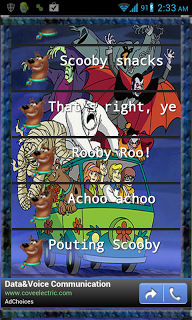 — modified on May 11, 2013 4:43:30 AM