Oct 25, 2012 4:41:40 PM via Website
Oct 25, 2012 4:41:40 PM via Website
Hello everyone !
We want to present you the next video game of Atomic Turtle Studio. This is a free update for Kill The Swak, planned for the end of October and called "Kill The Swak Zombies".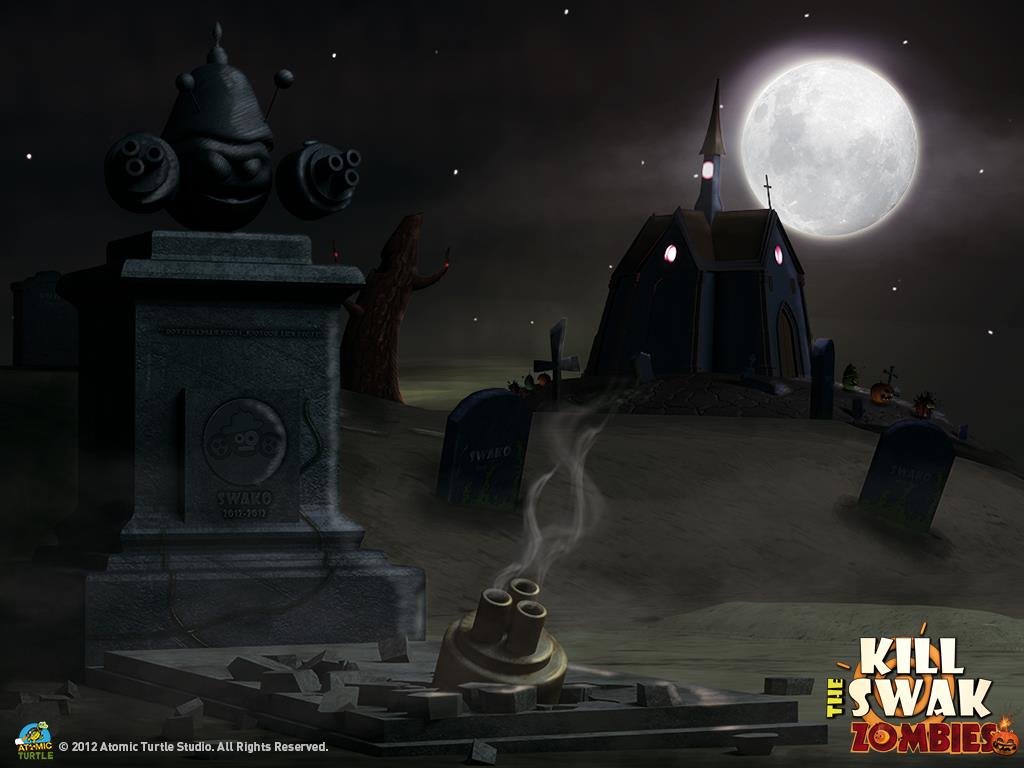 Here's the first in-game screenshots with an improved game menu to incorporate the Zombies game mode.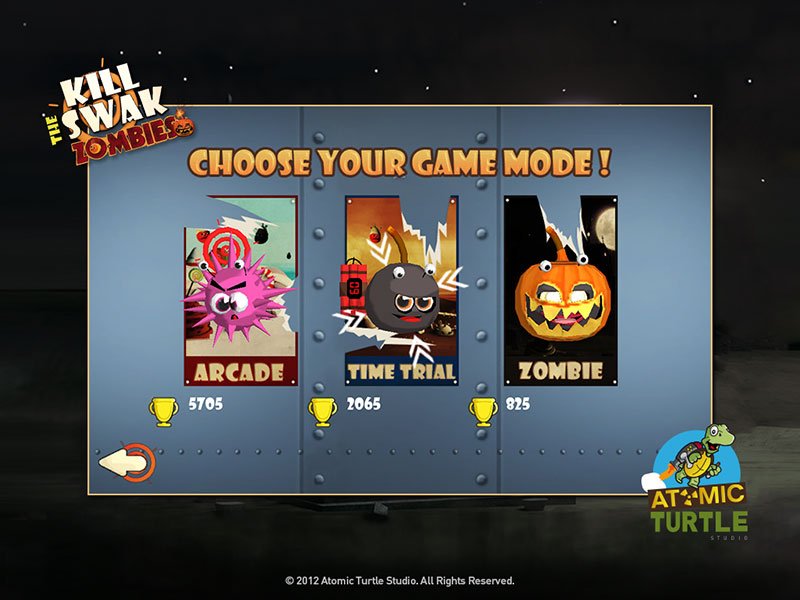 Recover the original characters metamorphosed in zombies. In this game mode, the Swak Bomb changed to a pumpkin who explodes when you click on it and prevents you from playing properly whereas the ammo handling is vital and precious to put an end once and for all with Swak Zombies.