Nov 13, 2012 11:33:08 AM via Website
Nov 13, 2012 11:33:08 AM via Website
Hi guys,
I am starting here a new discussion about tips and tricks on my game Bineromania. It may help you to solve some of the thousand puzzles available
First of all, a quick reminder of the rules
Fill in the grids with 0's and 1's by respecting 3 simple rules:
1/ Equal number of 0's et 1's on each column and row
2/ No more than two 0's or 1's side-by-side vertically and horizontally
3/ No identical column and row
And here is the
download link
So here is
TRICK#1

The initial grid is the following one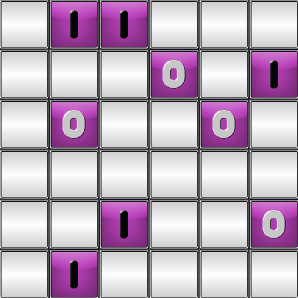 Let's look at the second column. It is missing 2 zeros and 1 one.
If we put a 0 in fourth position from the top then we are totally stuck because the remaining zero can not be placed without having 3 zeros aligned (error rule #2).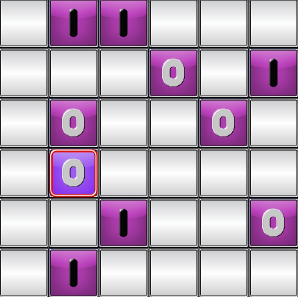 Consequently, we can only place a one in the fourth position. Now we have 3 ones in this second column so it is easy to place the remaining zeros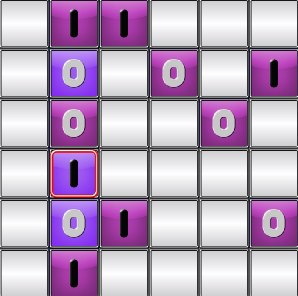 Does it help?
I am waiting for your feedbacks and do not hesitate to share similar tips and tricks.
dargil aka Binero Master