Nov 14, 2012 12:44:49 PM via Website
Nov 14, 2012 12:44:49 PM via Website
Hi All!
I've released my new game called Slider Blast.
It is a fun sliding tile game with a difference. Play either the fast paced Arcade mode where you must slide tiles into groups of 4 or more before taking them, or try the Word mode where you must slide tiles to form words.
Google Play Link:
Slider Blast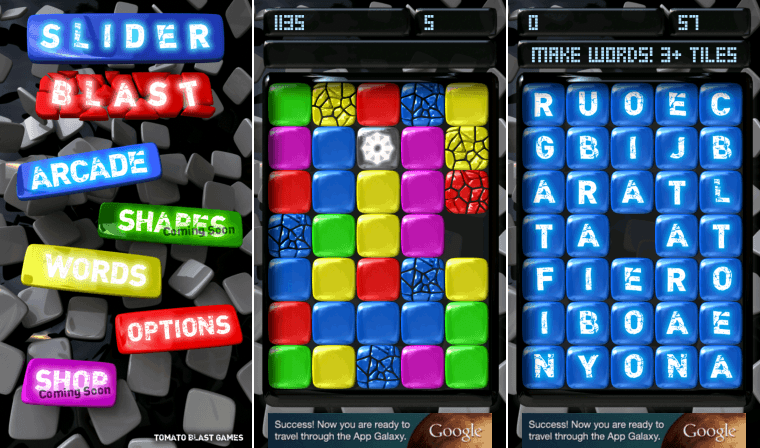 I'll be adding a new game mode called shapes over the next couple of weeks. This will be a level based game where you must match the given patterns (shapes) as quickly as possible. I'll also be improving graphics / effects over time.
Would be great to get some feedback (good or bad!)
Thanks,
Dan Derham