Nov 30, 2012 12:22:28 PM via Website
Nov 30, 2012 12:22:28 PM via Website
Hi Guys!
Have you ever wanted Star Wars blaster like Han Solo's, or Trooper's?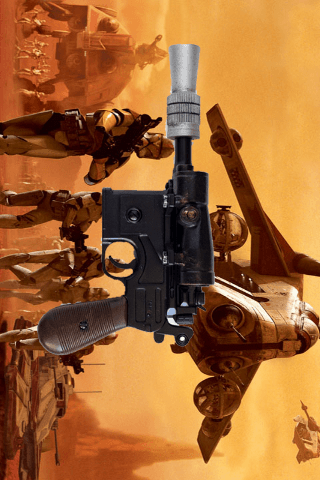 If yes, this blaster simulator is your choice! High quality image and sound make this app really funny
You can just toggle on background music and to plunge to Star Wars battle field!
Check it at Google Play: play.google.com/store/apps/details?id=com.zarych.starwarsblaster
Please download, add a review if you like...and if you don't, so tell me, i'll do my best =)
Hope you will enjoy it, have fun!