Dec 8, 2012 7:06:06 PM via Website
Dec 8, 2012 7:06:06 PM via Website
Hello, I wanted you to introduce PhotoDream.
It´s my first android development, and I wanted you to try and tell me your opinion.
https://play.google.com/store/apps/details?id=com.m2sd.photodream
USA Flag effect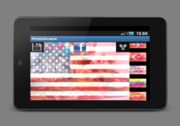 Draws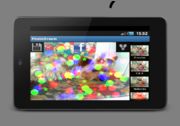 Love effect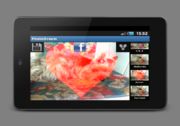 It works from Froyo
It has real time photo effects, it allows you to capture the desired photo effect in real time as you take the picture.
The available photo effects range from the typical ( black and white, negative, gray, colored, sketch, cartoon) to the not so typical such as stars, hearts, circles and flags!!!
Yes it allows you to mix your photo with your flag creating a national flag effect for your photos.
You can share your photos using facebook, gmail, ...
Sorry for my english.
Thanks !!
— modified on Dec 15, 2012 5:14:27 PM