Dec 12, 2012 7:05:04 AM via Website
Dec 12, 2012 7:05:04 AM via Website
Live wallpaper with 3D animated Halloween pumpkins.
There are three different pumpkins available, with customizable animation properties and background style.
Please notice, that this Live wallpaper will work only on high end devices equipped with OpenGL ES 2.0.
Features:
- three different pumpkins to chose from (boring, sick and wacky)
- customizable background color
- customizable animation type and speed
- hopefully many more to come ...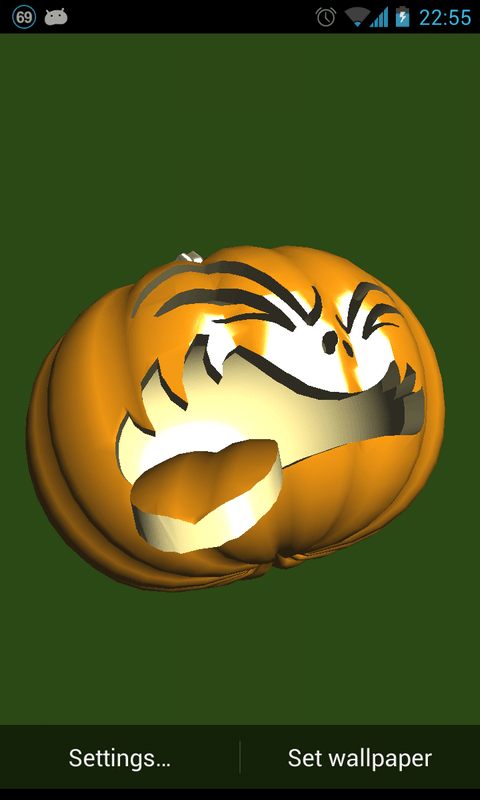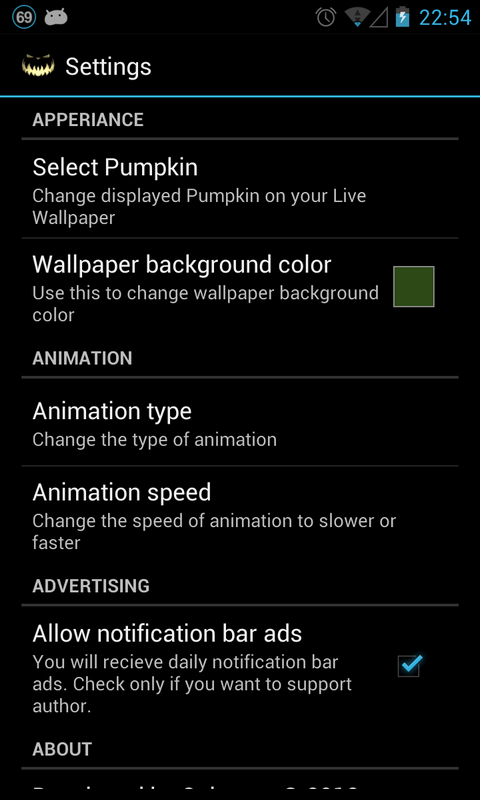 Thank you for choosing this app. In order to keep it free and allow me to keep working on improvements you will periodically receive a sponsored ad. I appreciate your understanding and support. I hope you enjoy it.
This is still beta product. If you find a bug, please report it. Thank you!
com.sajmons.wallpapers.halloweenpumpkins
— modified on Dec 12, 2012 7:05:24 AM