Jan 18, 2013 5:44:43 PM via Website
Jan 18, 2013 5:44:43 PM via Website
Hi again,
I have just uploaded my latest work - Space Simulator Pro 3D!
Space & Gravity Simulator 3D
Space Simulator Pro is a simple, but very addictive physics simulation of a gravity systems in space.
There is no goal, other than to have fun by playing around with planets and meteors, observing the gravity forces and building up entire solar systems.
Live Wallpaper mode is now ACTIVE! All saved systems are cycled, custom settings for each and every system! What would you like to have more? 3D? Also available!
***
Features:
* Real physics simulation with pure gravitational interactions between the particles
* Unlimited simulation area! The gravitational interactions continue to work for all particles, no matter if currently displayed or not.
* Live Wallpaper mode activated! Use your own favorite systems for a beautiful Live Wallpaper.
* Decide between random or ordered mode for the Live Wallpaper display.
* Particles color and size depend on stellar mass, several stellar types available
* Option to add whole dust cloud at once and observe the interactions between hundreds of randomly placed particles
* Option to add particles in orbit of existing particles
* Several options to remove particles: remove a single stellar by selecting it, remove all particlesat once or remove just the particles, that are not visible at the moment
* Zoom in or out, freely move the visible area as desired
* Option to zoom to all particles, no matter where they are in space
* Option to center to the stellar with the largest mass
* Option to minimize stellar drifts, very useful for creating static systems, that do not drift away from the visible area
* Enable visible traces for all particles and observe the amazing patterns build by the gravitational forces
* Adjust the space system speed as you like it most
* Take a screenshot of the solar system and find it directly in your gallery
* Save and load of solar systems
* Use the Advanced setting to
** configure the gravitational force strength
** enable or disable vibration when particles collide
** adjust dust cloud size
** and many many more!
* Pause the simulation any time or resume from just where you were
* Full help for each and every option available in game
* Precise N-body algorithm
Explore the gravitational patterns... right on your fingertips in 3D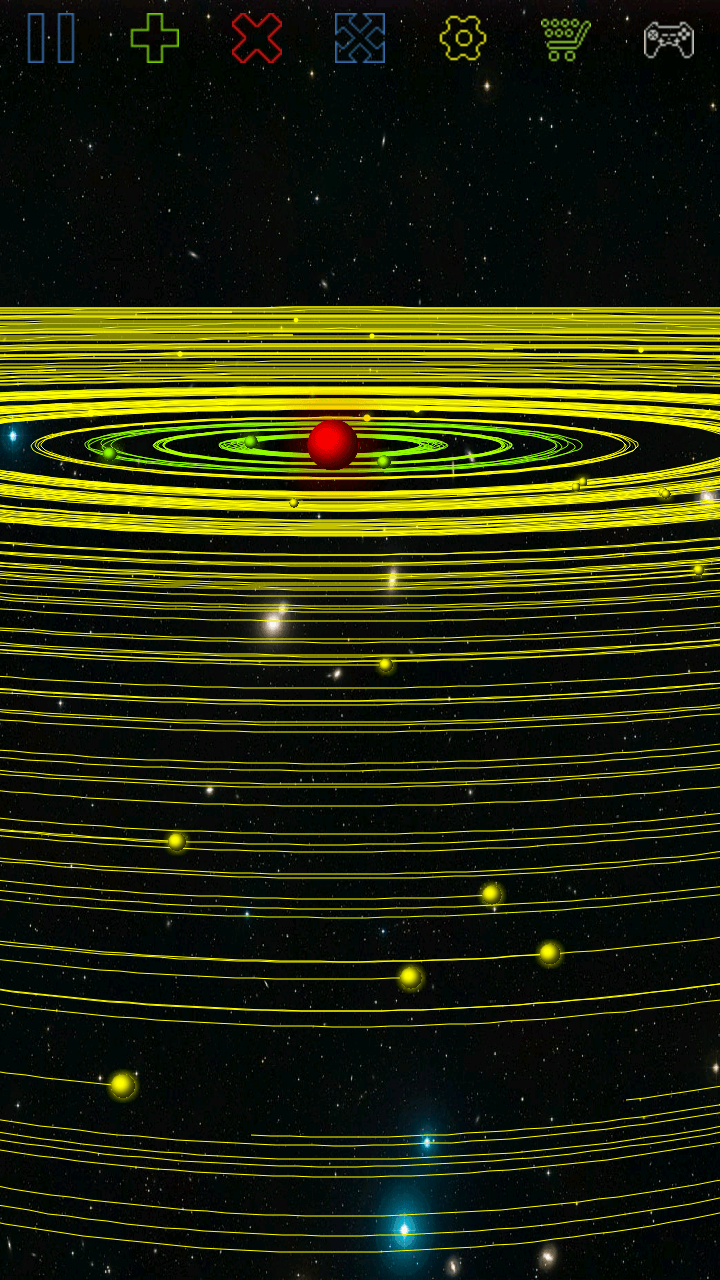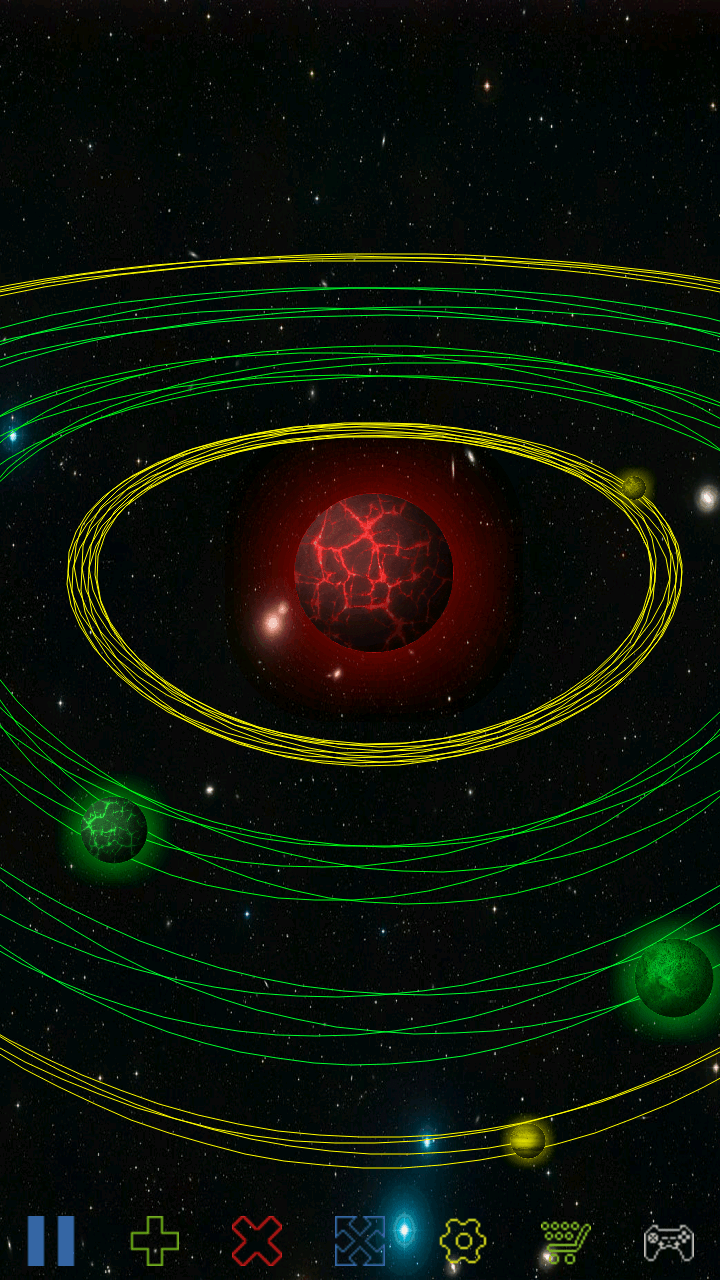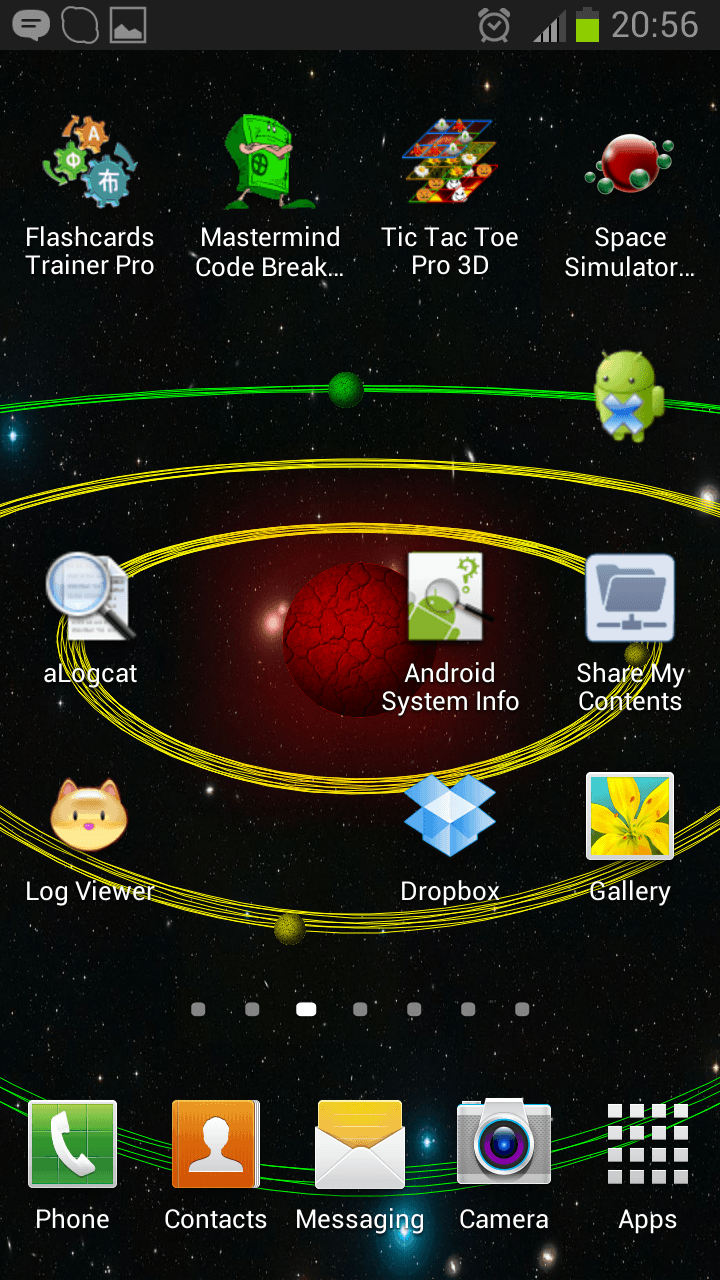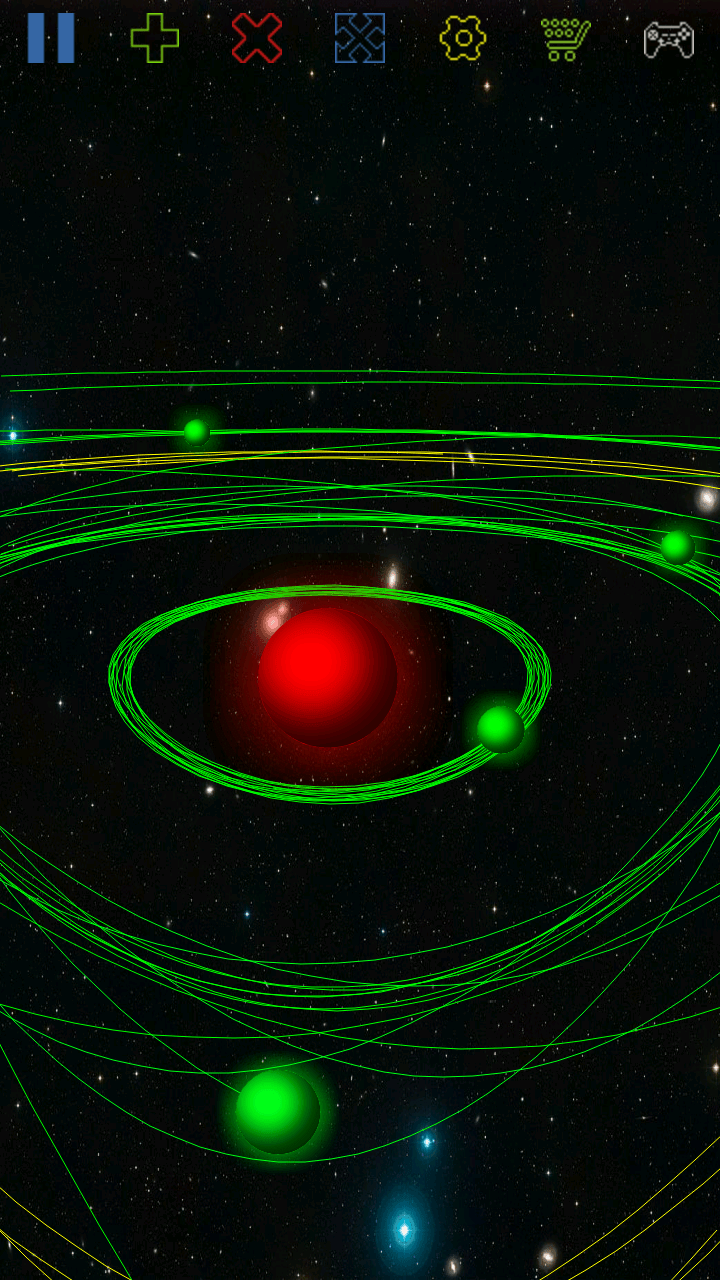 — modified on Apr 20, 2013 2:25:40 PM