Jan 22, 2013 2:06:51 PM via Website
Jan 22, 2013 2:06:51 PM via Website
Strings is a beautiful live wallpaper featuring colorful animated lines filling your screen with sine wave patterns.
Main Features of the Lite Version:
- Set of 10 presets for you to choose from
- Interactivity through touch (can be turned off)
- Light on the battery and the CPU
- Adjusts itself to all screen resolutions
- Adjusts itself to portrait and landscape mode
- Totally in real-time, no videos or images
- Does NOT contain any kind of ads, annoying apps or popups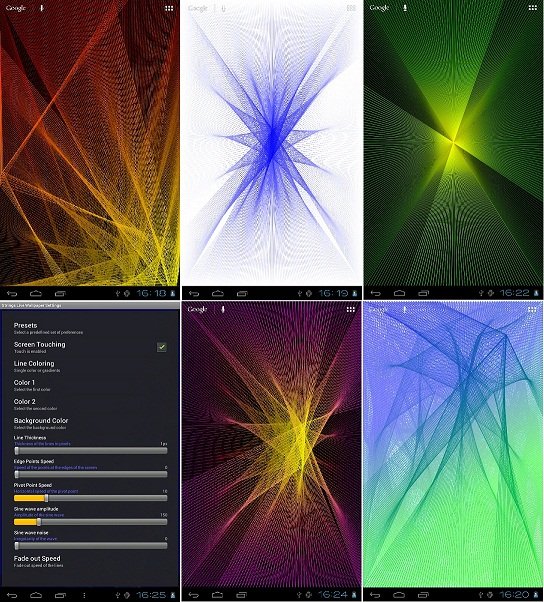 Strings Live Wallpaper Lite
If you like, please consider the full version. It contains a bigger set of presets and a full settings screen with lots of options for unique effects creation.
Strings Live Wallpaper
Thank you for trying!
— modified on Jan 22, 2013 3:10:57 PM