Jan 23, 2013 11:07:34 AM via Website
Jan 23, 2013 11:07:34 AM via Website
Bomb Me First Server "Angry Bomb" will be Launched on Jan.24
Good news for Android gamers. Bomb Me first server "Angry Bomb" will be launched on Jan.24 at 12 o'clock (GMT+8).
Join Bomb Me party now and play the best multiplayer online casual game.
DDTank may be fun, but have you ever wanted to shoot your enemies on mobile device?
Angry Birds may be interesting, but just imagine shooting other players just like shooting those green pigs!
Well, Bomb Me has made all these possible!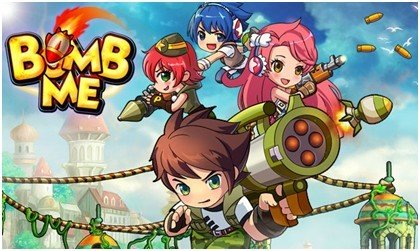 Plenty of gifts will be given away to celebrate Bomb Me launch.
Are you ready for the shock?
Free Google Nexus 7!
You read that right. They are FREE. With our first server launching, we are giving away 3 Google Nexus 7 every week from Jan.24- Feb.7.
Players have a chance to obtain Nexus 7 according with the followings:
Register an account and continuously log in 7 days and stay online for more than 1 hour (different accounts for the same IP address count only one).
Please like us on Facebook at w ww.facebook.com/vsplaybm before you join the event.
Will you be one of the three weekly lucky players?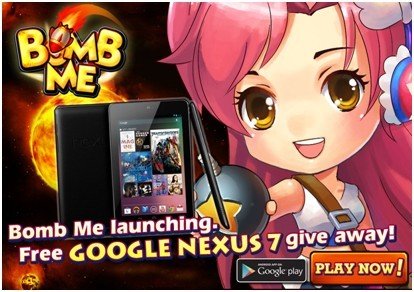 Again, Bomb Me first server "Angry Bomb" will be launched on Jan.24 at 12 o'clock.
Passionate players can download the game now from the official website:
bombme.vsplay.co m.
For more information, please Like us on Facebook: w ww.facebook.com/vsplaybm
About VSplay Games
VSplay Games is a leading mobile game developer and publisher. It delivers downloadable and online entertainment games for various platforms.