Jan 26, 2013 6:35:04 PM via Website
Jan 26, 2013 6:35:04 PM via Website
Hello dear AndroidPit Community,
I want to show you my first Application.
Stop worrying! Enjoy your party night!
"Hopefully I won't call my EX-GF/boss tonight!"
"When does the next train leave?"
"Will I catch the last bus?"
"What is the best way to get home without a car? Walk or public transportation?"
DrunkIn knows the answer to your questions!
Enjoy your evening and place your trust in Drunkin. The app provides the following features:
★ Call immediately a saved phone number. Rapidly and in an uncomplicated way.
★ Block Outgoing Calls to certain phone numbers.
★ Use the public transport system to reach your saved location easily.
★ Last train or bus gone already? No problem. Just discover the quickest walking route.
★ Use your mobile phone as torch.
NEW FEATURE ADDED IN 1.42
Drunk-Mode:
If you activate the Drunk Mode, DrunkIn will autostart every time you unlock your phone. Enable the Drunk Mode and enjoy your evening.
DrunkIn is free and financed by advertising. If you don't like advertising you can upgrade to DrunkIn Premium:
Unlock four new designs, suppress advertising banners and nullify the limitation of the Outgoing-Call-Blocker.
Playstore Link:


AndroidPit Apps: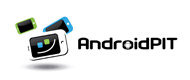 Enjoy your Evening,
DrunkIn
— modified on Feb 4, 2013 10:25:51 AM