Feb 9, 2013 1:18:11 AM via Website
Feb 9, 2013 1:18:11 AM via Website
Hi All,
Let us introduce you InPortal - Business Calendar.
InPortal is still in beta. If you find a bug or have a feedback or suggestions please contact us.

Google Play Store link: play.google.com/store/apps/details?id=com.neverdroid.grom.activity
For a long time mankind has dreamed of instant traveling from one place to another. Well as long as we look forward to the invention of portals, let us introduce you InPortal, application that helps to be in the right place at the right time.
InPortal provides a single access point to a calendar and navigator. It gives an access to easy schedule of events and allows you get quickly to their locations.
CALENDAR
- Synchronization with calendars of all accounts on your Android device
- Events creation, edition and deletion
- Calendar view of events with smooth navigation (Last 30 days, Last 5 days, yesterday, today, tomorrow, Next 5 days, Next 30 days)
- Types of events, according to which the event is marked with an icon
- Copying events
- Declining events, that you can't attend. The highlighting of such events prompts you to plan them once again
- Displaying past, future and declined events in different colors
- Reminders for upcoming events with snooze feature
NAVIGATION
- Specifying location of an event using search by address or selecting a point with Google Maps
- Access to Google Maps navigation features while viewing an event
- Instant switch to navigation from an event reminder
REPORT
- Different kinds of map reports of event locations for different time spans
- Representation of event locations on the map with different icons according to the event type, as well as different colors according to the event status (past, future, declined)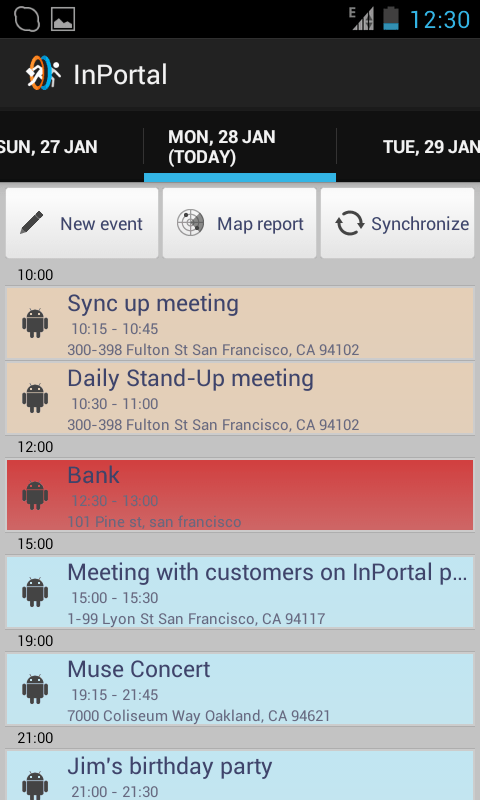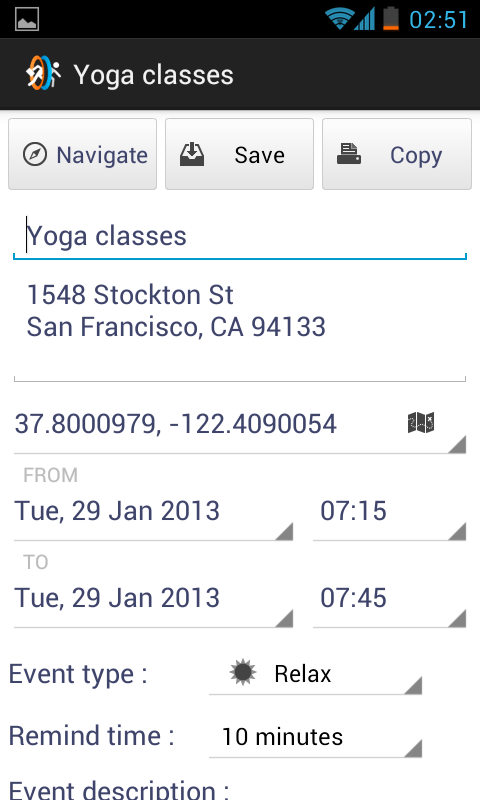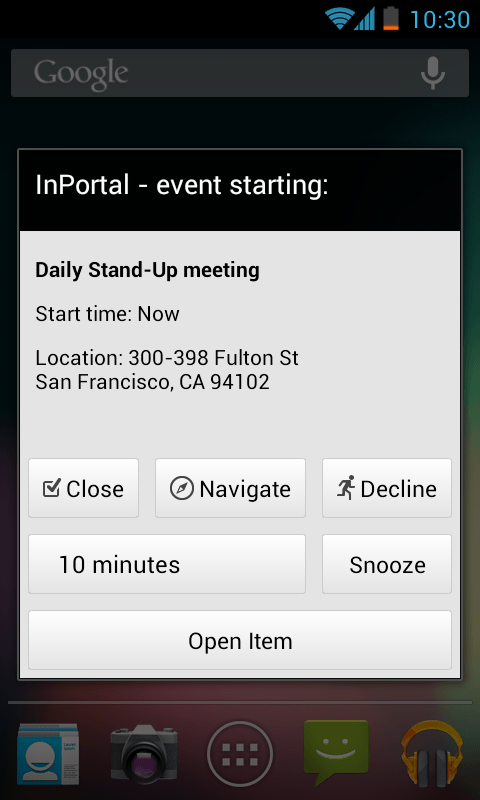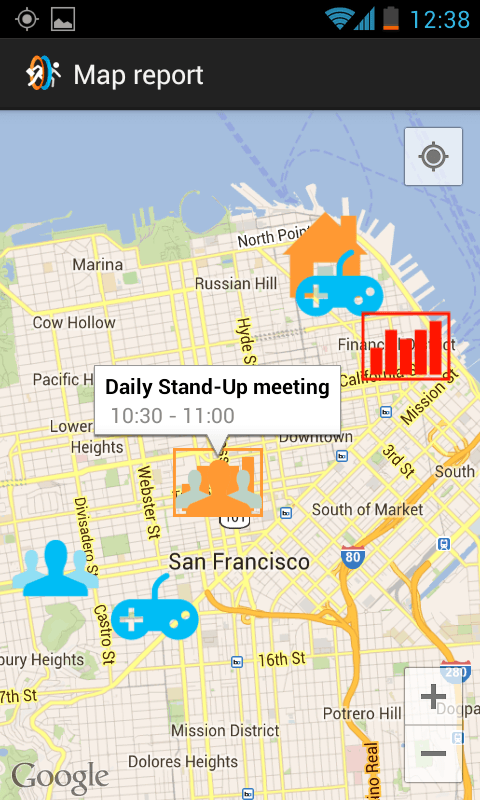 — modified on Feb 9, 2013 11:05:42 PM