Feb 19, 2013 2:19:22 PM via Website
Feb 19, 2013 2:19:22 PM via Website
com.pigdogbay.roboquipper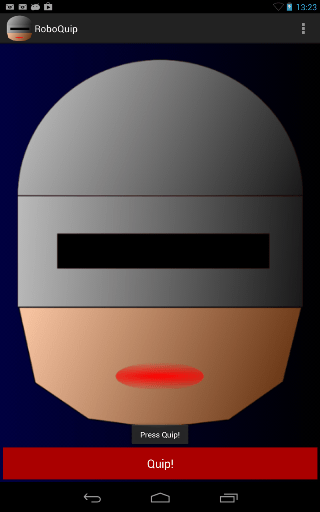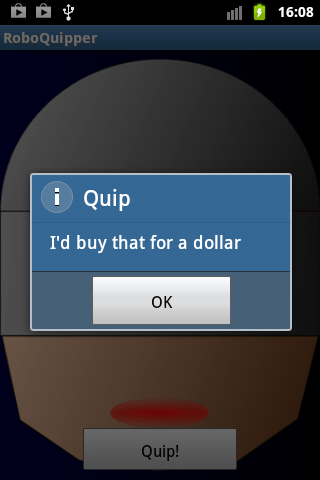 Hi,
Robocop was one of the coolest 80's films. Press the Quip! button to get a memorable quote. Show your friends and relive Paul Verhoeven's classic movie.
Example quips:
I'd buy that for a dollar
Your move creep!
Can you fly Bobby?
Give the man a hand!
Warning! Strong language.
com.pigdogbay.roboquipper
— modified on Feb 21, 2013 4:04:40 PM