Mar 24, 2013 7:44:54 AM via Website
Mar 24, 2013 7:44:54 AM via Website
Dear Nexus4 user,
I recently got my nexus4 in Feb, and just wondering does anyone has the same issue ?
Before I start my story, just want briefly tell you guys the status of my nexus4 : I am waiting my " 4th " replacement of Nexus4 within 30 days!!! WTF ....
Which I felt like is kind of silly, but....
Well.... anyway, Here is the story,
Everything begins with the rattle sound which I believe everyone knows this issue that nexus4 have. But it was my the first time to buy the google phone, so I called them for the explanation of this sound. It turned out they thought that was a quite issue and was not supposed to be there; therefore they decided to sent the replacement.
Anyway the rattle sound is not the point, The real point is when I got the first replacement I soon realized that unusual feature( two tiny bumps) on the body case and is right located above those two screws and here is the picture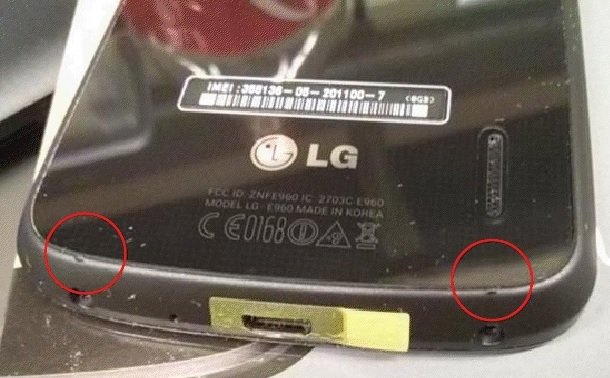 So I called them again, they sent me 2nd replacement which I noticed that had exact same problem as the first replacement ,,, So I called them again, as expected the 3rd replacement also had the same issue..... So I am waiting for their respond for resolve this issue,
Well of course , the overall function is pretty good just the case defect is really bothering me.... I don' think I am too picky right ? or maybe a little bit, but once you notice this issue is really hard to ignore the scratchy feel when holding the phone
So I am guessing either I am just toooooo LUCKY to get those defected Nexus4 or The quality control of the Whole Production Line has the problem ..
Which I don't know and neither does the Google support team !!
And I am also a little bit surprise that they told me I am the first one who encounter this issue...
Also, the funny thing is that they told me I could keep file the replacement as long as I have this problem and under the warranty
Can you guys check your Nexus 4 if you bought it within the end of Feb to March ?