Apr 18, 2013 6:13:34 PM via Website
Apr 18, 2013 6:13:34 PM via Website
Winter has gone, summer is around the corner: Lets go to beach!
Bite all those beachbabes and beware of the birds, black hearts and others seeking a little suckers life :-(
50 Levels of pure fun, global highscore and progressive gameplay entertaining you for hours.
Let´s meet on beach, let´s play LITTLE SUCKER!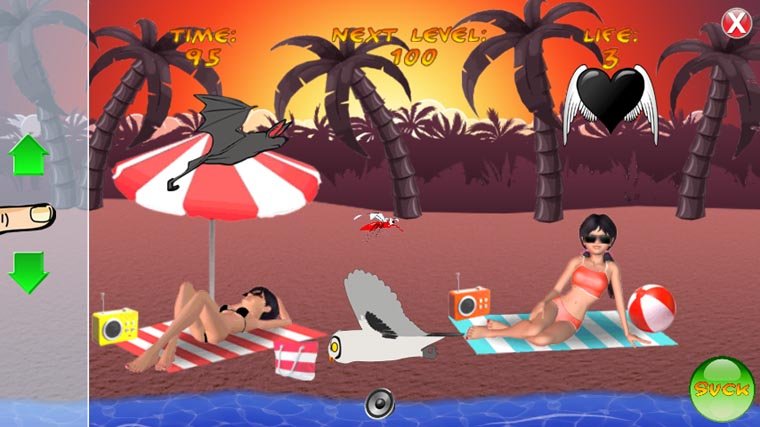 get it here:
http://www.androidpit.com/en/android/market/apps/app/com.playpublic.littlesucker/Little-Sucker