Jun 14, 2013 10:22:51 PM via Website
Jun 14, 2013 10:22:51 PM via Website
Hello!
Talking to a new foreign student at school, having visiting colleagues from Korea, buying food at the local Chinese store, or simply traveling somewhere out of town. Knowing a little of another's language is often the key to breaking barriers, especially when the other party feels you are trying your best.
I would like to introduce to you my completely free & ad-free app. Instalator (aka Instant-Translator) is a instant translation app that translates phrases to many languages in one click. It is multi-featured in a single screen, including Google voice recognition, and text-to-speech capabilities etc.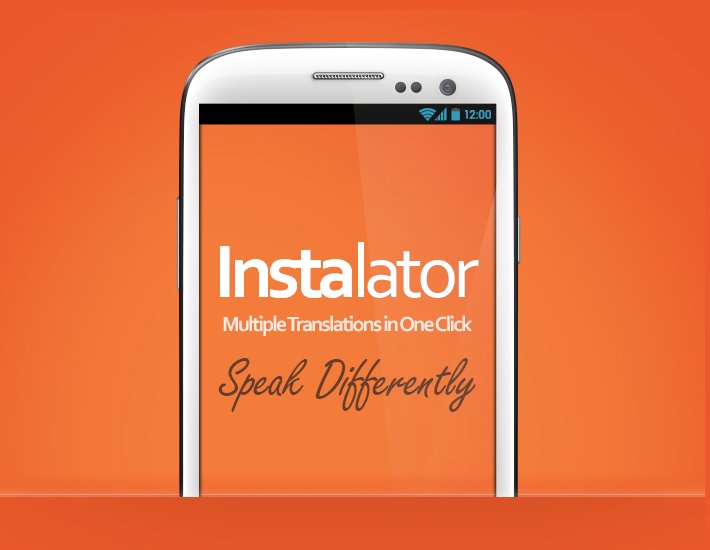 Web: instalatorapp.co.nr
Playstore: play.google.com/store/apps/details?id=com.jattcode.instalator
YouTube: Admin edit: **please only link to the Google Play store, other links are forbidden**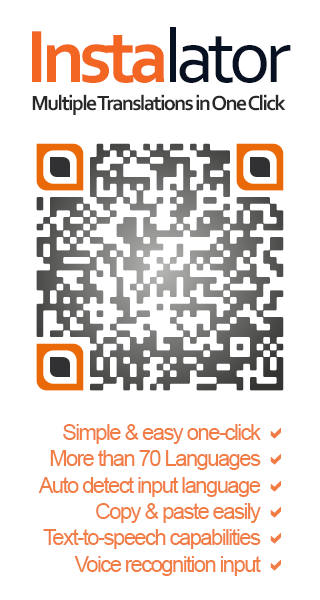 Appreciate it. Thanks!
— modified on Jun 24, 2013 10:40:38 AM by moderator