Jun 26, 2013 1:42:02 PM via Website
Jun 26, 2013 1:42:02 PM via Website
Hi, everybody)
Let me show you Excursia app. It is the automatic GPS audio guide to European cities for Android smartphones that detects your position and tells relevant short stories about nearby sights. All you need is to start the guide, put it in your pocket and discover new places on the fly! We believe that people should get fun while travelling, that's why we promote free approach to walks in the city.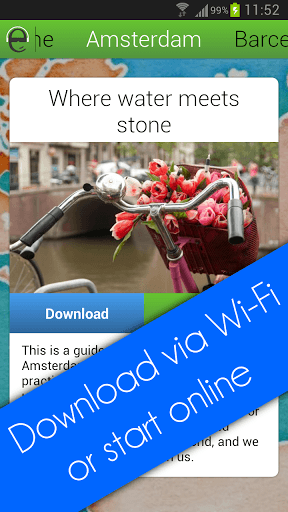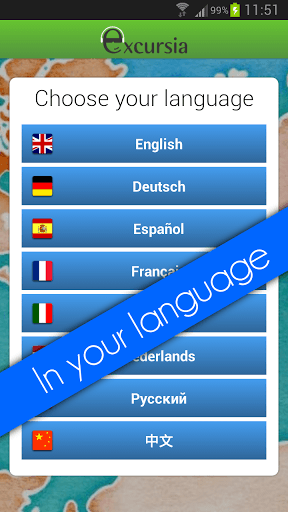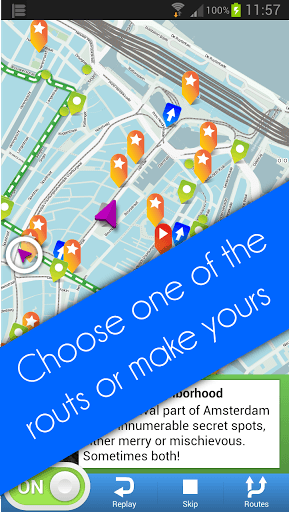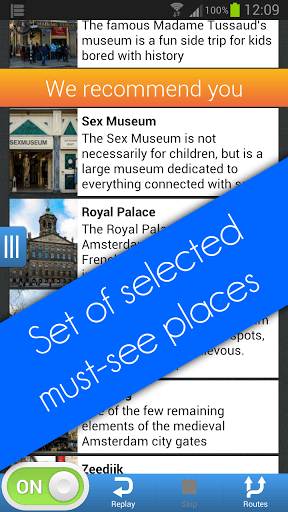 Excursia main features are:
- Automatic playback: the stories are told as you pass the places being referred to;
- Nearly 150 stories about each city;
- Free walk mode: follow one of the set routes or create your own path;
- Top quality content: all stories are written by locals and recorded by professional speakers;
- Multiple languages.
The guide is available in Amsterdam, Barcelona and Venice at the moment. You can download all the latest content before you set off, using any Wi-Fi connection or update on the go.
Available on Google Play Store.
Enjoy!