Jul 8, 2013 11:43:34 AM via Website
Jul 8, 2013 11:43:34 AM via Website
Everybody just follow me and I will show you a 3D home on my phone.
3D Home is the coolest phone desktop app I've ever seen. It changes your desktop into a 3D house, a must havefor all people who love to customize the"home" on their phones.
Let's have a look at my "home" before "decoration". There's a 3D desktop with a user-friendly design that feels immersive. I like the stock look very much. It is a 3D house with eight walls and a quick launch table in the center to put frequently-used apps.
Now, I can decorate this 3D house as I wish with customized contents. Let me show you my decorations!
First, I installed a "TV and audio system". Clicking on the TV leads to the phone's video player.You can setwallpaperseasily, too. I designed one of them with the photo of my lovely puppy, Coco, so that I can see it anytime and anywhere. You can also place any of your favorite 3D widgetson the wallpaper. I placed a clock on the wall behind the TV. Also, you can furnish a personal bookshelf; hang your photos on the photo frame on the wall, and decorate them with a calendar and apps.
Slidingleft and right, upward and downward, you can get a bird's-eye view of the app icons on the quick launch table. These icons can be placed as you wish and rotated in front of you for easy operation.
I love travel and photography, so I put a camera and compass. Is it amazing? Yes! Get started to decorate your 3D home now!
if you are interested in it ,you can visit GooglePlay for it .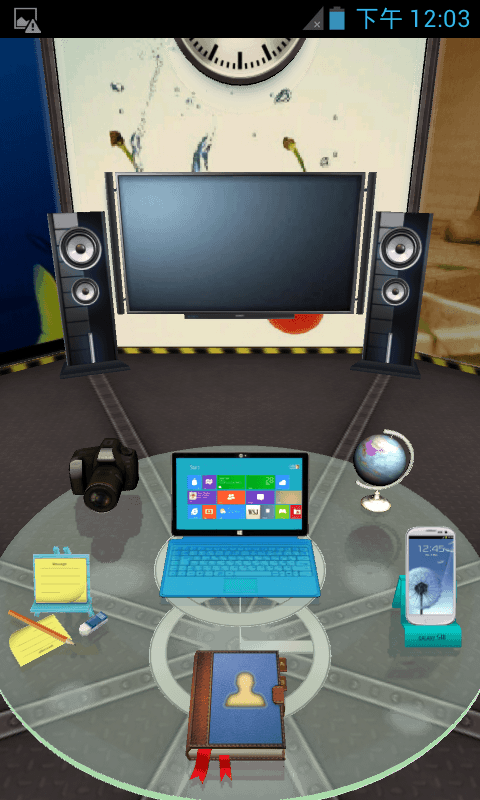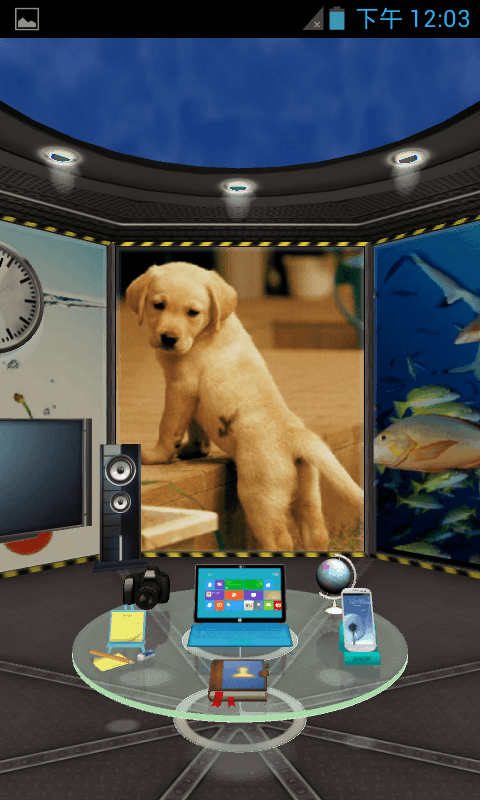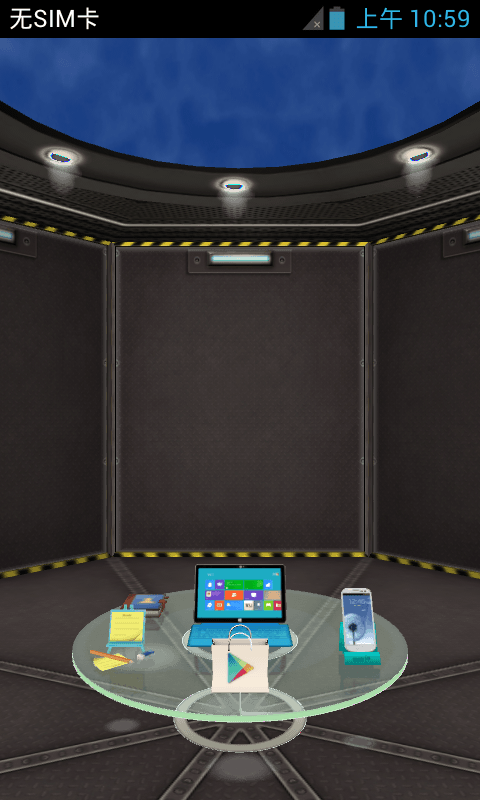 — modified on Jul 8, 2013 11:46:35 AM