Jul 23, 2013 10:56:22 AM via Website
Jul 23, 2013 10:56:22 AM via Website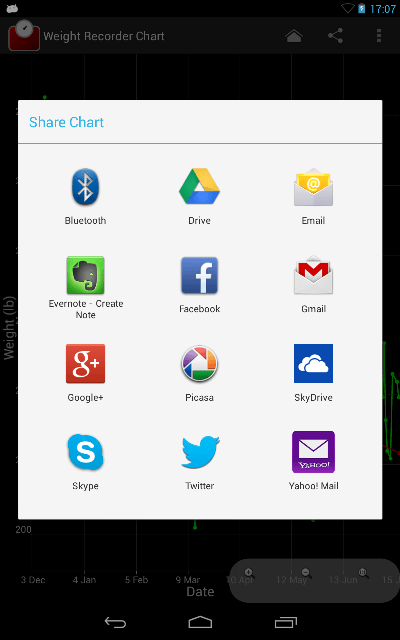 Weight Recorder
Version 1.09 of Weight Recorder is now available featuring new powerful data sharing options.
Automatic Weekly Backups
The readings are backed-up as a CSV (Comma separated variables) file in the downloads folder of the sd-card.
Using a file viewer app like ASTRO you can browse the backup files, press on one and you will be allowed top open the file directly into weight recorder. You can view / edit the file and import the readings into the app. Readings with the same date will over write the readings stored in the apps database. This is a very useful feature, you can share readings to Google Drive and so share and synchronize you readings between devices.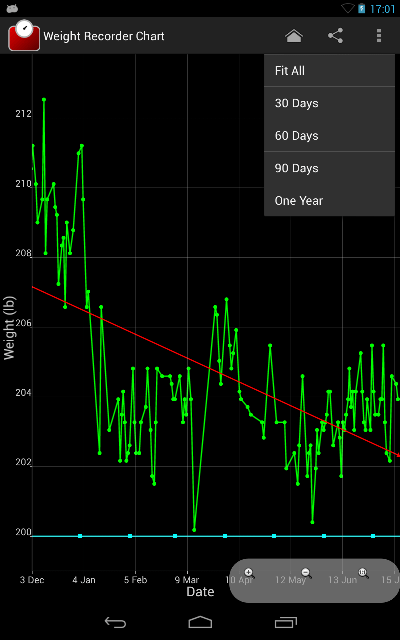 Share Your Chart
You can now share the chart image with other apps, this is great when you want to share you diet progress with friends on Facebook or Twitter (if you have the apps installed).
Hope you like the new features, feedback is always appreciated
Pig Dog Bay
— modified on Jul 23, 2013 10:57:20 AM