Aug 11, 2013 12:11:52 AM via Website
Aug 11, 2013 12:11:52 AM via Website
Click the Dot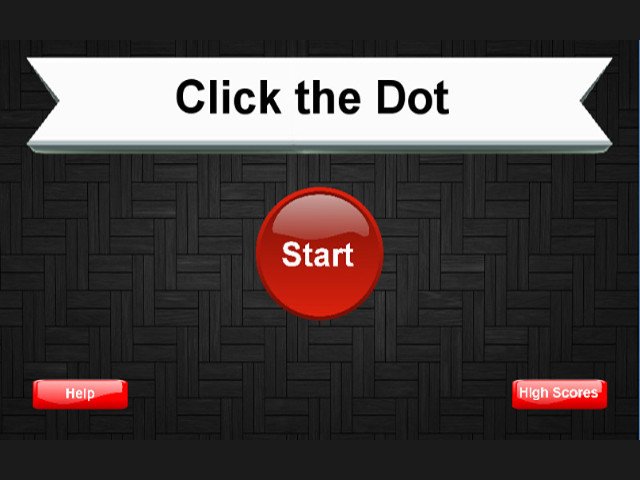 Game Description
Click the Dot
is a fun and addicting reaction based game for Android. The game involves the player clicking all the dots in the level before the time runs out.
At the end of each level the player scores points based off how quickly they cleared the dots on that level. If the player is too slow and the time reaches zero, then oh noes! Its game over
As the player progresses through levels the difficulty increases. There are more dots per level AND dots become smaller! But we are kind, we do give you a little extra time per level too!
Every 5 levels is a bonus level. The bonus levels are a great way to massively increase your score without the possibility of getting game over.
As seen in the screenshot above, this bonus level contains a large number of gold dots each containing CRAZY amounts of points! This bonus level ends when the timer runs out. But unlike normal levels that does not mean GAME OVER!
Click the Dot also contains a high score system which allows competitive players to compare their scores with fellow Click the Dotters!
Kickstarter Project
WE NEED YOU!
Please, please, PLEASE! Take a little time and check out our project by searching Click the Dot at kickstarter.com and help make this app a reality. Even if you are not in a position to back us personally please spread the word about Click the Dot and help us become a success!
Thank you so much for your time Android Pitters!