Oct 3, 2013 12:29:23 PM via Website
Oct 3, 2013 12:29:23 PM via Website
Approximately 69 percent of smokers want to quit every day. The majority of people are addicted and need help. It is best to get assistance as soon as possible.
My app assiste and help smokers to quit smoking thanks to a "gamification".
You can earn medals, see your progress, having a lot of statistics,...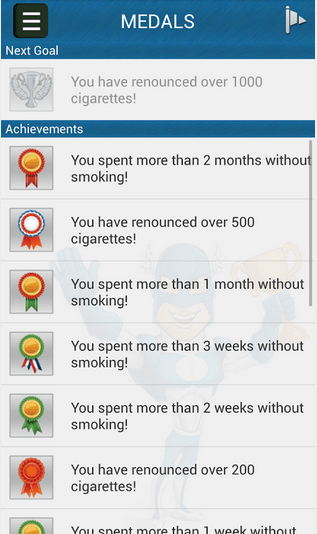 Free version : play.google.com/store/apps/details?id=stopSmokingDemo.team.geny
Paid version : play.google.com/store/apps/details?id=stopSmoking.team.geny