Oct 14, 2013 9:18:11 AM via Website
Oct 14, 2013 9:18:11 AM via Website
Hi,
Please try out our new App:
allMemoirs Gift Ideas App
The App is
FREE
and without Ads.
AboutFind the perfect Gift for your loved ones, awesome Gift Ideas handpicked for every Relation and Occasion.
- Find Gifts for your Girlfriend, Boyfriend, Wife, Husband, Father, Mother, Sister, Brother, Uncle, Aunt, Friends and Kids.
- Find Gifts for Birthday, Anniversary, Diwali, New Year, Father's Day, Mother's Day, Valentine's Day and more.
- Find Gifts for Men, Women, Boys, Girls based on our mood n budget and their interest n age.
- Gifts that suit your Mood; Happy, Romantic, Naughty, Sorry, Trendy or Useful.
- Gifts that suit your partner's Interest like Fashion, Collectibles, Gadgets, Home Decor, Travel, Adventure, Music, Movies, Sports or Spiritual.
- Farewell and Birthday Gifts for Colleagues and Friends
- Birthday Gifts for Boys, Girls, Kids, Babies, New Borns.
- Gifts that suit your Budget, from less than INR 250 upto INR 10000 and more.
Our goal is to make Personalized Gifting a real pleasure; use our App to find that extra-special gift for your loved one that nobody else can get.
The App is most useful for Customers in India or wanting to send gifts to their loved ones living in India.
App Store Link:
com.allmemoirs.gifts
Screenshots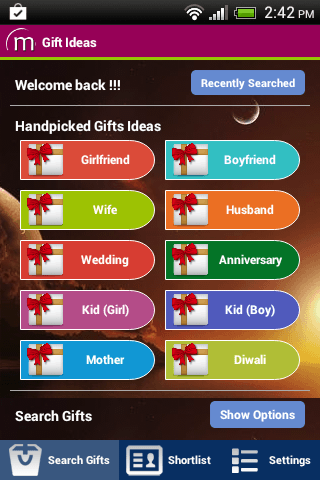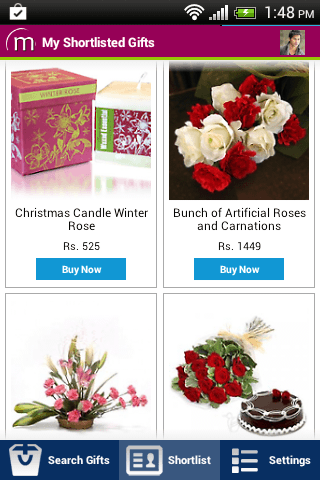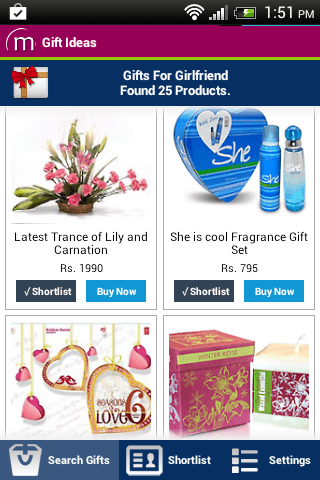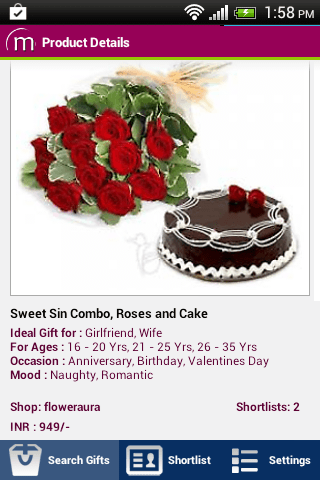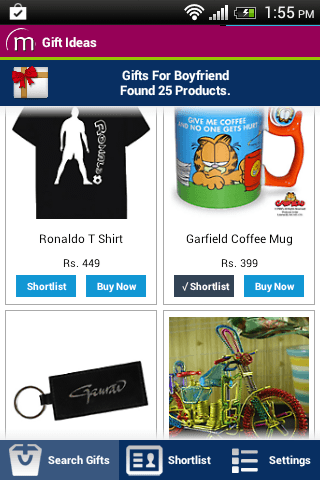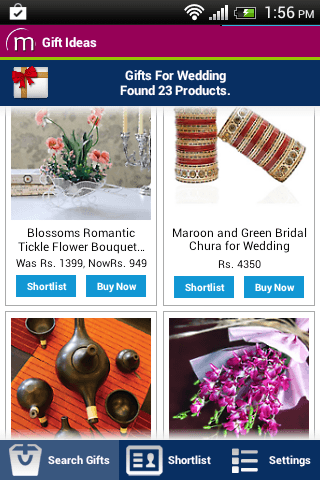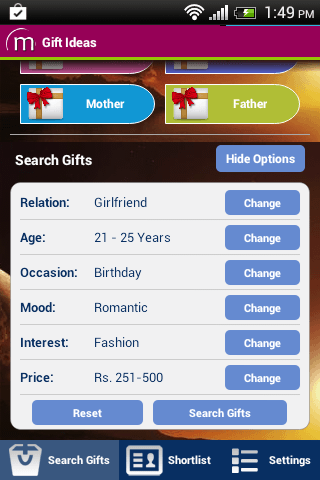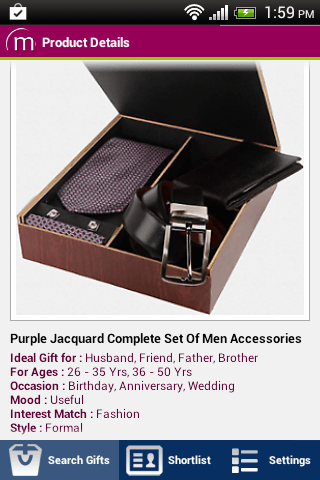 Thanks,
allMemoirs Team.