Dec 7, 2013 3:52:45 AM via Website
Dec 7, 2013 3:52:45 AM via Website
Hi there everyone~
I am NoteLedge for Android, I was born in Taiwan of a family named Kdan Mobile this year. I have sisters and brothers: NoteLedge for ipad, NoteLedge for iphone, NoteLedge for win8 and NoteLedge for Mac. Big family, huh? Xd~ I am the youngest, but I know I will be the most popular, because more and more people are using android devices. And I am smart, multimedia-supported, I know android man will like me a lot!
Here below I'd like to share with you part of my life~lol
This guy is fond of hanging out around. Here and there, he never felt tired of transferring among different cities. The most important is, he likes to write traveling log, taking pinctures and share them in his Facebook and twitter. Actually, he really has lots of followers there and his articles and pictures always get many many likes. Then he met me. Then he … becomes addictive to me because I can meet all his needs on the way of travelling: make travel plan before starting off, take photos, and drop down some sentences to memorize in travelling then share them all with those backpackers around the world. From then on, (I am so proud to say that) I am sure the must-have on his nexus and witness so many fabulous moments.
You can check these pictures: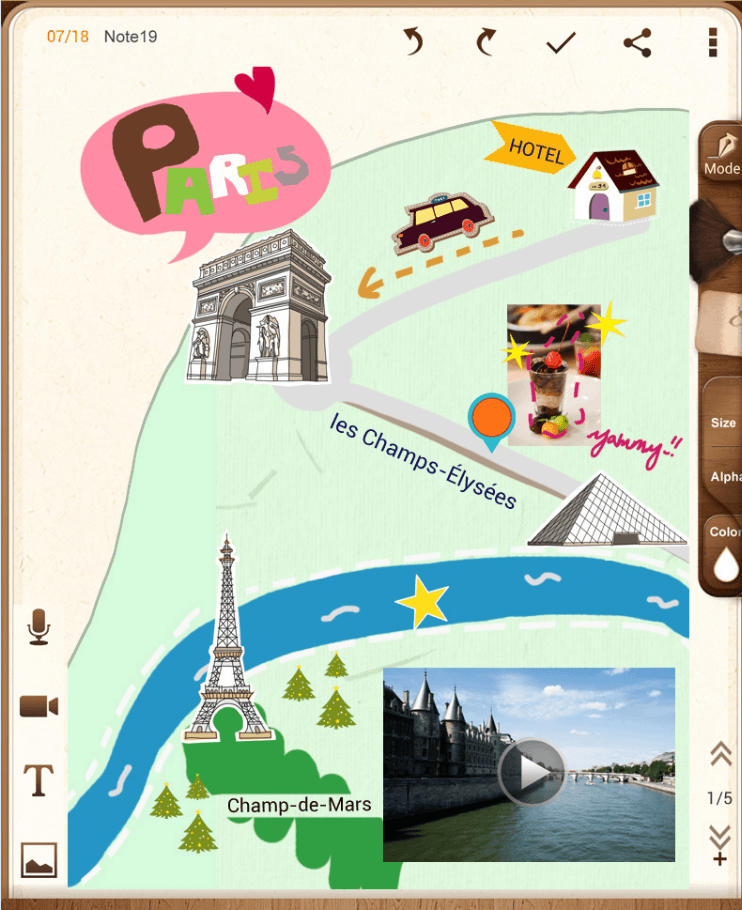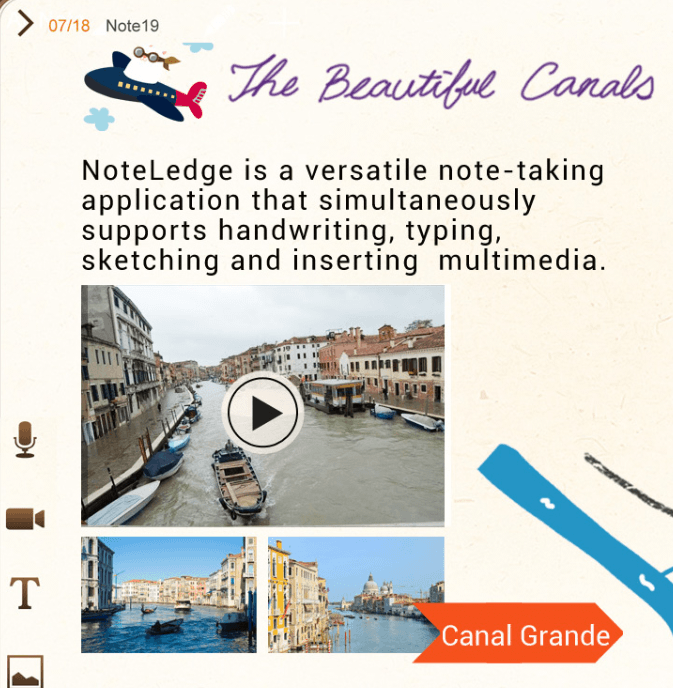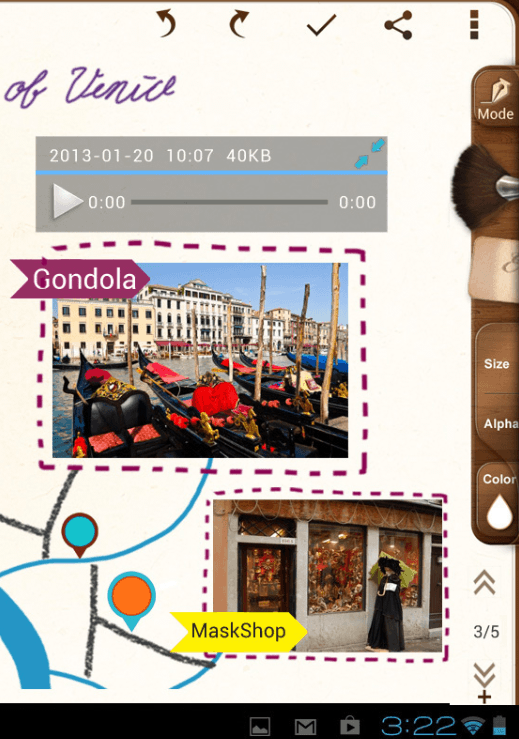 Well, I have to end this log now because we are going to start another journey. Wish me good luck! And I would share more few days later, to be expected~~~
Admin edit: **paid apps or mention of paid apps are forbidden**
Link to app
https://play.google.com/store/apps/details?id=com.kdanmobile.android.noteledgelite&hl=en
— modified on Dec 9, 2013 11:09:06 AM by moderator