Dec 9, 2013 7:55:02 AM via Website
Dec 9, 2013 7:55:02 AM via Website
Everyone loves colors.Red, yellow, white, blue, green, purple.... Enchanting golds and deep crimsons all found in every corner of our lives.. Everyone is gifted with creativity and simply needs something to spark imagination and inspire play. The apps in today's list are designed to inspire the artist in even the tiniest tots and provide fun while learning. Enjoy!
1. Panda Painting Brush: Find the artistic preschoolers in your home.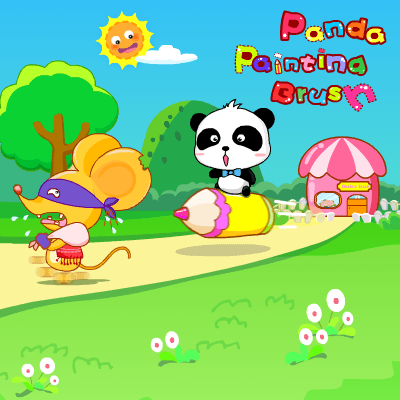 Panda Painting Brush is one of the early education products, which is developed based on the characteristics of painting learning of kindergarten beginners. It helps children master some simple and basic painting skills. The story is: the little panda opens a small shop! Wow, there are a comb, slippers, clothes, toys, mirror, and a balloon … … But suddenly, a bad mouse comes, and destroys all things in the shop, so the panda needs your help now. Our dear babies, let's help the panda to find and repair broken things! Please use your finger to make the panda move to find them and then paint them following the dotted lines. There will be surprises waiting for you!
Requirements: Compatible with Android phone and tablet. Requires Android 2.0 and up.
Price: $0.00
See Panda Painting Brush in the Google Play.
2. My Little Painter: Designed specifically for the every young this app is geared to inspire the tiniest tots.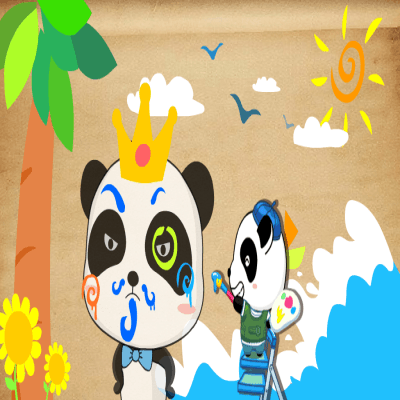 My Little Painter, the best color cognition for babies, a tool that cultivates creativity! Four functions and scenes, an integration of doodling, coloring, gaming and photo albums all are in one. Beside the caring design which was created especially for babies, so while babies are coloring the pictures, they will not exceed the frame. Unleash the amazing creativity of the baby, because each baby is born painter!
▶Distinguishing features:
1. A heavenly steed soaring across the skies: a whiteboard, crayons in a variety of colors, let your baby unleash his amazing creativity.
2. Rich gallery: animals, flowers, means of transports….four kinds, dozens of lovely pictures are just waiting for you to color.
3. Creation space: extra super cutie room, with the spongy baby and the stars, hurry up let's go give them some color.
4. Worthy of sharing: after doodling under the sense of creativity of the baby, and after adding the frame, share them with everyone through the microbloggings or E-mails.
Requirements: Compatible with Android phone and tablet. Requires Android 2.0 and up.
Price: $0.00
See My Little Painter in the Google Play.