Feb 10, 2014 12:27:59 PM via Website
Feb 10, 2014 12:27:59 PM via Website
Ok so I don't get it. Flappy Bird developer Dong Nguyen makes an extremely popular app, makes (apparently) $50k a day from it, and now he is
taking Flappy Bird down
?
Nguyen was quoted as saying that he "cannot take it anymore." He doesn't want to sell the app either... I dunno but something sounds very weird here.
What do you guys think about all this? Do you think it is some kind of PR stunt?
Also I am wondering ... with soo many clones of this game (not sure which came out first), why was this the only version of the app that BLEW UP?!
***update***
So word on the street is Flappy Bird ripped off a game (from 2011) called '
Piou Piou
'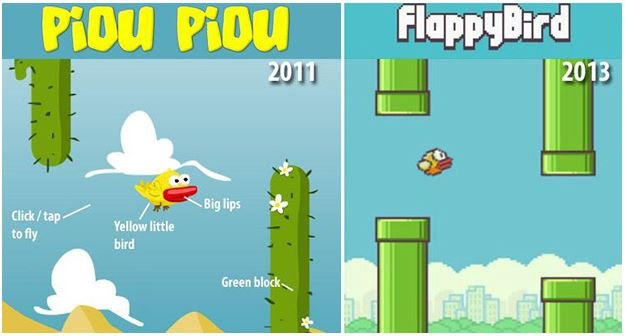 — modified on Feb 10, 2014 4:40:19 PM