Feb 26, 2014 9:12:35 AM via Website
Feb 26, 2014 9:12:35 AM via Website
Hello,
Have you ever in the condition that try to get wifi, 4G or any connection in some place, and you want to know how good the speed it is, so you can go through online it? Yes, that is the nature of mobile characteristic. Connection is a need for smartphone nowadays.
The standard android bar with up / down arrow or wifi icon sometime is not enough to get how good our connection speed.
We are pleased to introduce Net Pro. Net Pro is real time network monitor that taken place on top of everything. You can monitor the mobile connection to internet or network. And a lot of features in there to make you comfortable in accordance with your personalisation.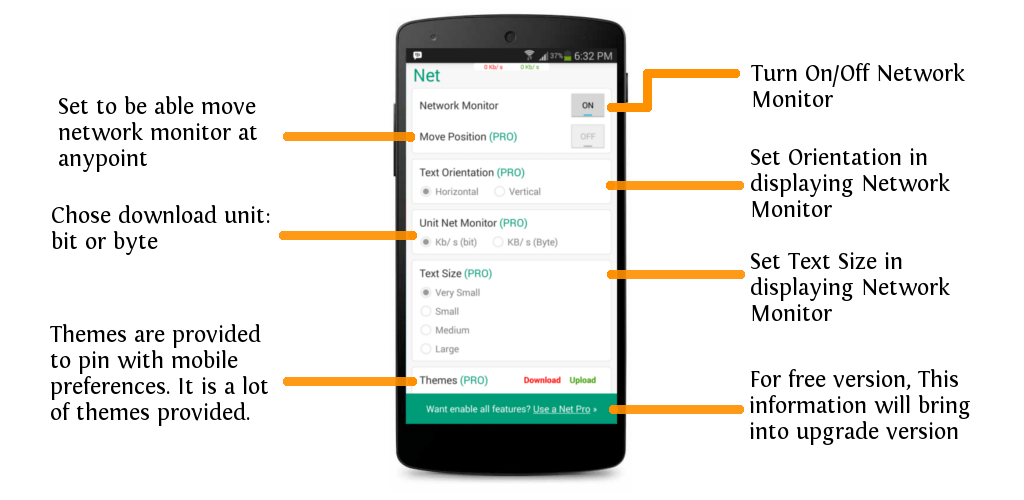 You like it, Please give a try to free version with limited feature at google play
Net