Jan 21, 2015, 5:13:02 PM via Website
Jan 21, 2015 5:13:02 PM via Website
A cool new game FOCUS : Dope Obsessed Dots
★★★ Introducing FOCUS : Dope Obsessed Dots ★★★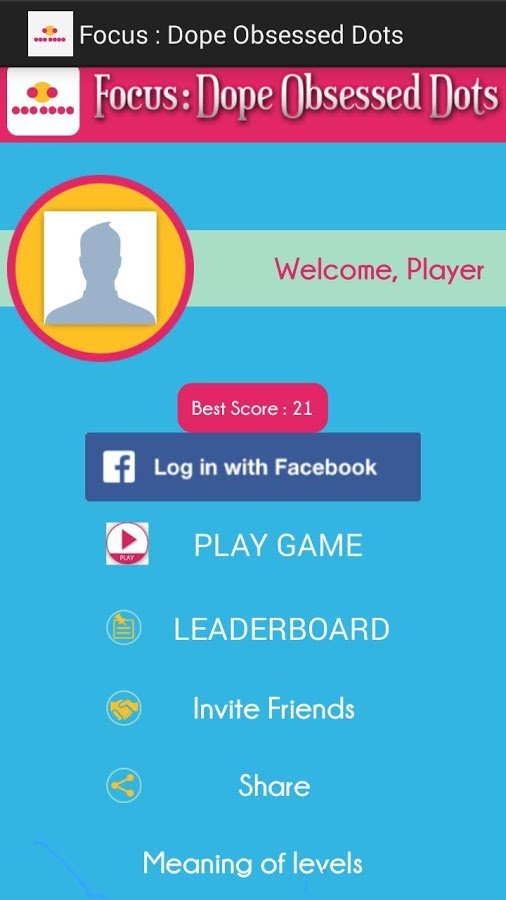 Description:
FOCUS : Dope Obsessed Dots is a simple coordination & concentration game, as well as the ultimate test of agility, reaction and reflex. Just quickly tap the dots as they change color to increase your score and reach max. Be careful, though, because letting too many change color will end your game. And make sure you watch out for those pesky blank! How long can you last?
With its minimalist but aesthetically pleasing design, FOCUS : Dope Obsessed Dots is as simple and straightforward as it gets. Just download and play, it also helps to improve brain power like a puzzle game.
Features
• Dots will change faster as the game progresses. See if you can keep up!
• Turn on sound effects for even more exciting fun!
• Can you last long enough to reach the hidden surprise?
Link to google play: https://play.google.com/store/apps/details?id=com.bayart.dopefocus
Requires Android: 2.3 and up
I recommend you to download this new and awesome game.
Enjoy!!