Aug 26, 2016 5:57:51 AM via Website
Aug 26, 2016 5:57:51 AM via Website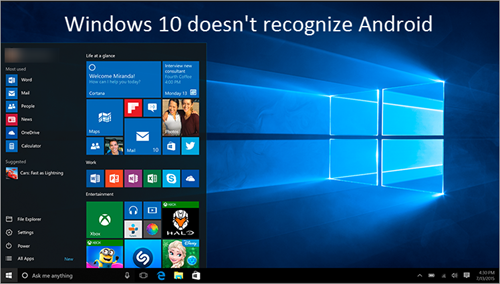 Windows 10 is a part of the Windows NT family of operating systems. This personal computer operating system is developed and released by Microsoft. There are some reasons you may update your computer to Windows 10.
Good performance in speed
Windows 10 ensures that its speed is good enough and the registry files can be
loaded in a faster manner.
Easy understanding in start menu
The new tile-based start menu makes it easy to understand even when it comes
to new Windows users.
High tech in talking machine
This talking machine named Cortana makes it possible for users to talk to
technology.
Universal programs in app store
The universal app store can be accessed which contains many programs for both
large and small tasks.
Ordered functionalities in action center
The action center in Windows 10 makes the inside functionalities can be
accessed, as well as kept in order for users.
Automatical update in operating system
The setting in your previous Windows version makes the operating system
upgrade automatically, even you don't want to.
No matter why you use Windows 10, sometimes you may have the need to transfer or manage your phone data on your PC. Recently some Windows 10 users have reported one problem- their Android devices can not be detected by Windows 10.
I had recently upgraded my laptop from Windows 8.1 to 10. Since the upgrade, my computer doesn't recognize my Android phone. Any ways to help? 
If you have the similar problem in connecting your Android phones or tablets to PC, you will have interest in the 7 solutions which are included in this article.
Fixed Problem: Windows 10 Doesn't Recognize Android Devices