Sep 27, 2016 7:36:43 AM via Website
Sep 27, 2016 7:36:43 AM via Website
Step 1
Download GT Recovery for Android from the official website: http://www.gtrecovery.net/: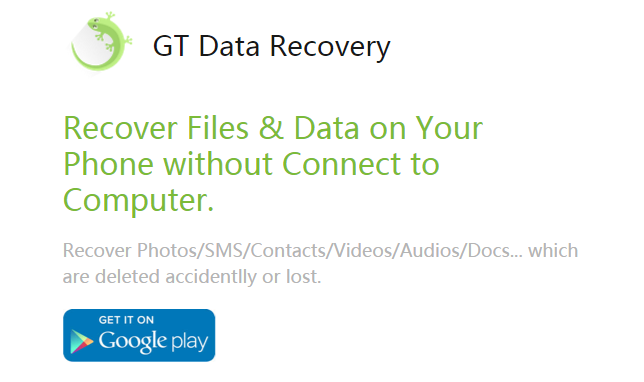 Step 2
Install and open it, if your device has not been rooted, GT will remind you to root device at first: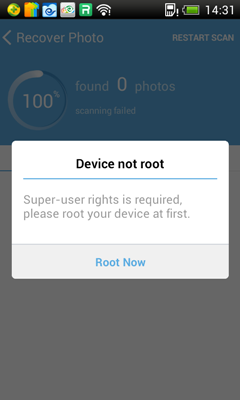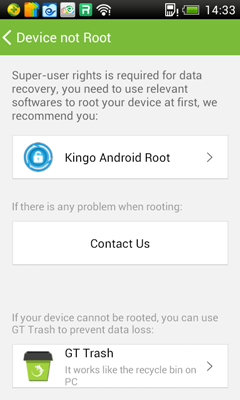 If your device has been rooted but you rejected GT's application for superuser rights, GT will remind you: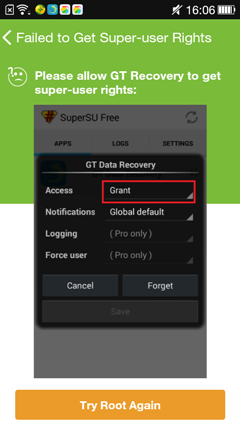 Step 3
Once the superuser rights is obtained successfully, the home view will be shown. Click "Recover File" on homepage: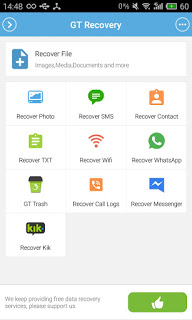 Step 4
If you want to recover deleted Documents, click 'Recover File', then select specific data types. GT Recovery will start to analyze your phone automatically.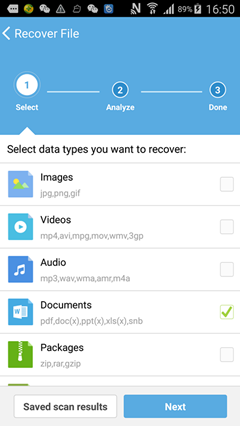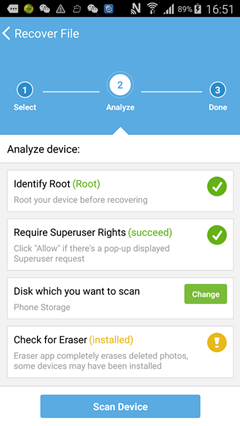 Step 5
After analyzing, click 'Scan Device' to start the scanning process, the files that can be restored will be shown in the list, you can stop the process any time you want: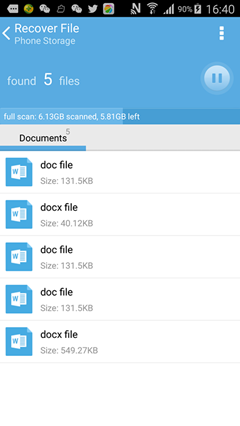 ! image
Step 6
After scanning, you can choose the file you need, then click the button on the below to save the chosen file: