Nov 17, 2016 10:37:35 PM via Website
Nov 17, 2016 10:37:35 PM via Website
Hello there, i'm the one of these two people that create Angry Fly.
We work hard to make this happen, so if you want, get our free game on Google Play.
Game Overview: Angry Fly is a free 8-bit adventurer game inspired by Flappy Bird & Diablo. Along the game, players will face obstacles and enemies, explore different worlds, gather coins, unlock achievements, wear clothes with special abilities and use elixirs that gives magical powers. All this will help to go forward to the final aim – finding kidnapped fiancée.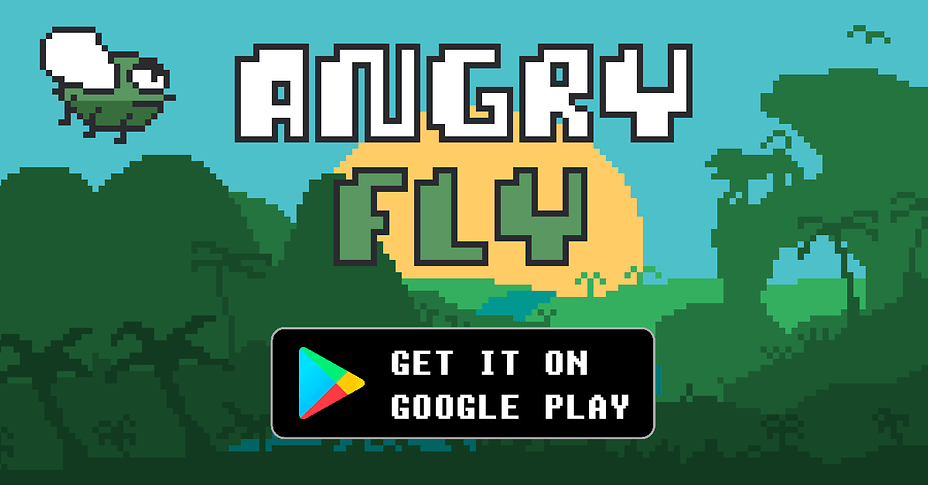 Game Features:
• Awesome character which may use different types of items;
• Balanced and well designed leveling system – up to 20 levels;
• Fighting your way through pipes, spiders, beetles & vegetation;
• Gathering coins, golden bars and golden chest through your adventure;
• Buy items that give advantages in game – clothes, maps and powers;
• 30 different clothes to wear – 10 shoes, 10 hats and 10 costumes;
• 14 amazing maps – 8 daylight maps, 4 night maps and 2 secret maps;
• 9 powerful elixirs that will give you super powers during the adventure;
• 69 unique achievements, some of which will provide amazing awards;
• 4 competitive leaderboard statistics by scores, games, coins and time;
• Handcrafted 8-bit pixel art and great sounds and music;
Download:
Go to Google Play and search for: Angry Fly
— modified on Nov 17, 2016 10:38:38 PM