Nov 6, 2017, 8:48:13 PM via Website
Nov 6, 2017 8:48:13 PM via Website
Hi, guys!
I would like to introduce you KAEYO - Universal price tracker.
KAEYO helps you to save money and time by storing and tracking the price changes of items you desire almost on all shopping websites including the most popular like Amazon, Wallmart, Ikea, Best Buy, Ebay, etc.
KAEYO supports the following features:
- Item's price tracking almost on all shopping websites.
- Integrated browser.
- Price automatic monitoring.
- Price change alerts.
- Target price feature. You will get a notification only when the current item price drops to or below the target price.
- Price change history.
- Flexible and wide application's settings.
I have noticed that nowadays prices in shopping sites are changing very often during a short time. If you want to buy item when its price is the most adequate you need to spend a lot of time to track its price.
I developed this application for myself to track items in various sites for money saving purposes. As time goes, I developed this application as fully functioning tool that helps to save a lot of money and time too. So I decided to publish it in Google play and make it public.
Feel free to try. I would appreciate you reviews and suggestions. THANKS IN ADVANCE!

Find KAEYO in google play by "KAEYO - Universal price tracker" or use information below (it is not a link
)
play.google.com/store/apps/details?id=com.conedevstudio.keepaneyeon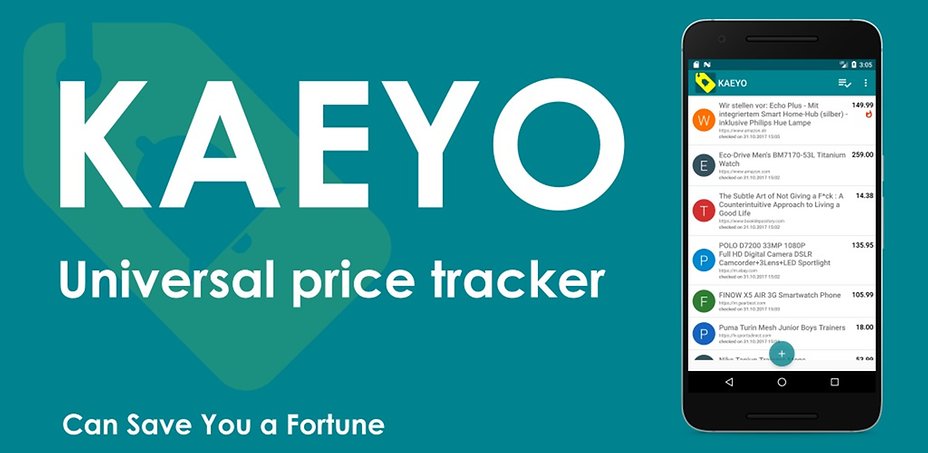 — modified on Nov 6, 2017, 8:52:38 PM