Nov 14, 2017 3:55:52 AM via Website
Nov 14, 2017 3:55:52 AM via Website
If you've been using Kik for some time, and you don't like the username of your Kik account while you first created it. So you might wonder how to change your Kik username. We will talk about this in this post.
Before that, you probably know that Kik is really a cool app to stay in touch with your family, friends, colleagues, and so on. This is not only because this app has a great GUI, but also it allows you to send messages, sketches and making video calls very easily. What's more, you may want from time to time to change your display for various reasons. But is it possible to change Kik username?
Your Kik username can't be changed. But you can change your display name! On Kik your username is unique to you because it's your identity. In fact, this how you can connect with your friends and family on Kik. Because of that, it's not possible to change your username, but you could get another Kik ID if you'd like to talk to your friends using a different username. Keep in mind that you should also use a different E-mail address when creating a new account with your desired username.
When using Kik, you probably noticed that when someone talks to you or when you send a message to someone, you're going to see your display name first and then the message you sent in this format: "Display name: Message". The good news is that unlike your username, the display name can be changed anytime. To change it, all you need to do is go to Settings, then Your Account and finally to Name. Here you can change your display name to any other name you want.
How to Change Kik Dispaly Name?
Tap the Kik icon on your phone to access your Kik account. On the main page, tap the "Settings" icon which looks like a small cog wheel. You can find it on the upper right corner of your screen beside the message bubble icon.

On the Settings page, tap "Your Account," after which you will be able to see your Kik Username and your name.


Tap "Name" to change your display name. You won't be able to change your Kik username that is why you have to make careful consideration what username to use when you create a Kik account.

Once you tap "Name," a pop-up window will appear where you can enter the new display name you want. After typing, tap "Confirm."
How to Get Cute Kik Names?
If you want to find some cool, funny and cute Kik names, that's not difficult and you can get them from some websites that will give you great Kik name ideas. You can use below sites: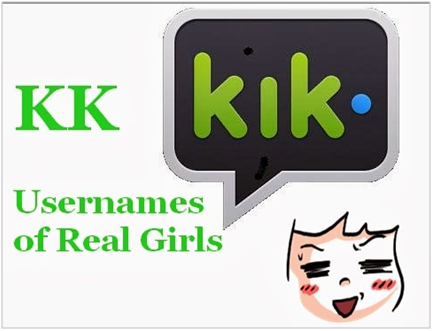 1. Appamatix good Kik Names
2. Nickname Generator
3. KidPub
4. SpinXO
5. Killermovies
6. Kik Login Online
7. Jimpix
— modified on Nov 14, 2017 3:59:01 AM