Mar 11, 2018, 5:27:35 PM via Website
Mar 11, 2018 5:27:35 PM via Website
This app save your data in one folder with this format
yyyyMMdd_xxx_Name
So no database is needed.
I have implemented a documentscanner for Pictures.
So the app try to find the corners by itself.
If it is not possible you can selected the region in the image
The app need only 1 permission.
Link: Board Document scan at Google Play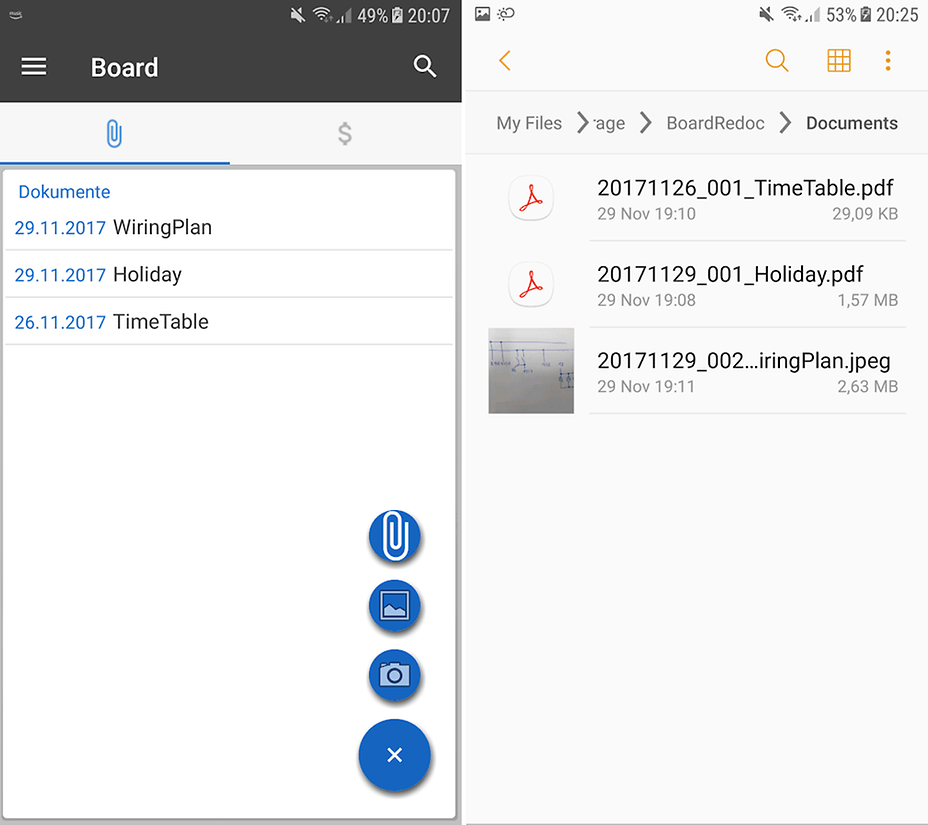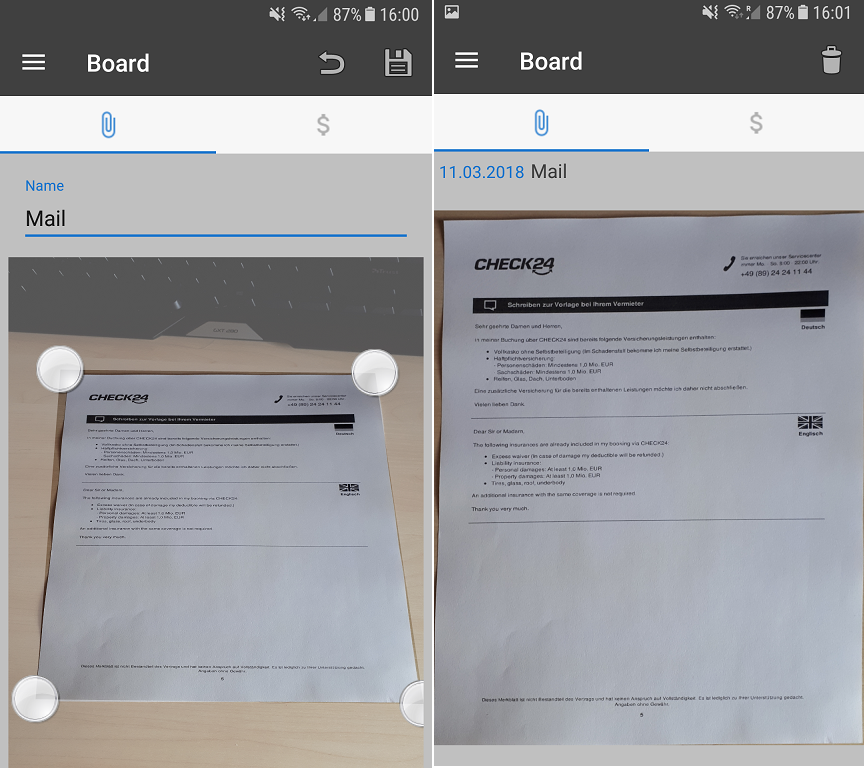 I would be glad if you test this app and give me feedback.
Thank you.