Jul 9, 2018 9:18:55 AM via Website
Jul 9, 2018 9:18:55 AM via Website
An idea comes out when your phone is running slower and slower – you are considering to factory reset your phone, for better operation, for cooler game experience, for more data space or even for privacy protection before giving your phone away. This essay will teach you how to factory reset to your phone easily.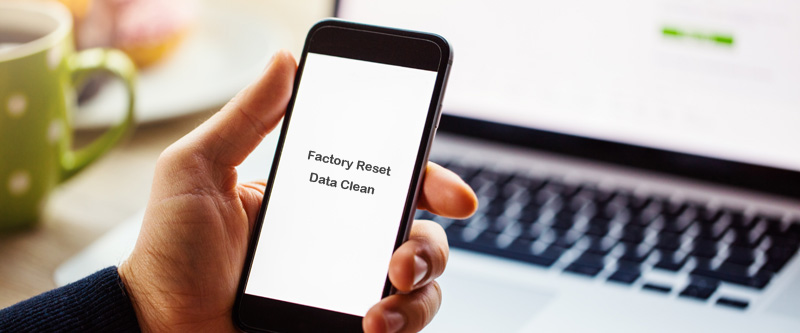 1. Top Priority -- Backup Your Phone Data before Factory Reset.
All data will be erased from device memory, including your Google account, system and application data, setting, downloaded music, photos and other user data, therefore the most important thing before doing factory reset is to backup all of your data. You may need to backup your Android Phone data in order to restore the data you need after factory reset. The backup process could be very simply with the help of Android Phone Data Transfer, by which you can one-click backup everything on your iPhone 4/5/6/6s, including contacts, messages, music, video, notes, call logs, photos, bookmarks, etc to computer or Mac. Also, restore everything by one mouse click whenever you want.
2. How to Factory Reset Your Phone Method 1.
i) Please turn off your phone at first.
ii) Press on "Power Key" and "Volume+ Key" simultaneously. Then Android System Recover interface will show up.
iii) Use Volume up / down to move highlight and press power button to select. Select "Wipe data / factory reset".
v) After factory reset being completed, then return to Android System Recover interface and choose "reboot system now".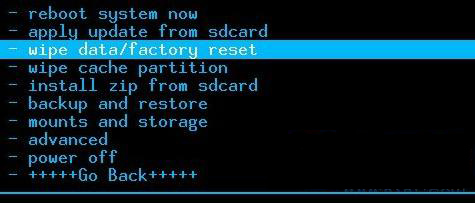 3. How to Factory Reset Your Phone Method 2.
i) Please go to "Settings".
ii) Find "Backup and reset".
iii) Tag on "Factory data reset". Please make sure you've backed up all of your data before factory reset.