Jul 10, 2018 5:21:53 AM via Website
Jul 10, 2018 5:21:53 AM via Website
Getting bored with the original ringtone and text tone on your Android phone ? Wana make stylish ringtone and text tone for your Android device?
Syncios Android Manager is a free ringtone maker that creates ringtones for your Android from any audio file, YouTube, etc. The software can read many types of audio (mp3, m4a, wav, etc.) and enables you to create your own custom ringtones for your Android. It also offers free ringtones and notification sounds to easily customize your Android device.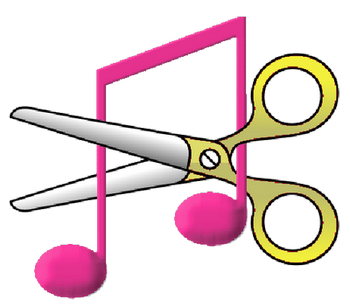 Create unlimited ringtones Custom lengths - up to 100 seconds.
Make'text tones' notifications of up to 25 seconds.
Supports popular audio formats (MP3, M4A, and more).
Make notification tones for alarm clocks, and contacts.
Supports all series of Android devices, Samsung, HTC, LG, Huawei,
Moto, Xiaomi, Asus, etc.
Create Android ringtones in 3 easy steps:
Download an install Syncios Android Manager on your computer. After installed, Open the 'Ringtone Maker' desktop app.

Click "Toolkit" on the top menus bar. There several handy built-in tool on this app, such as 1-click backup Android, Video Converter, Audio Converter, etc. Simply tag on " Ringtone Maker" under Commom Functions.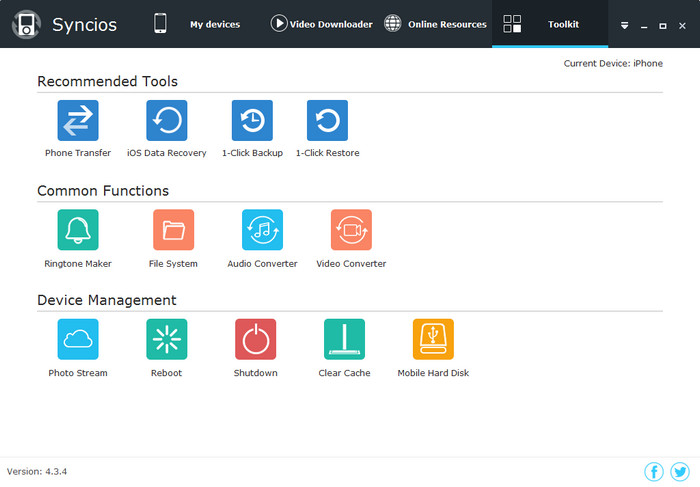 3. Click "Choose" button to select a song you'd like to make it your ringtone. You are able to decide the Started time, Ended time, Fade-ins and Fade-outs by dragging the progress bar or setting under the dialog. Then, Click "Save and Import" to transfer this Android ringtone to your smartphone or tablet.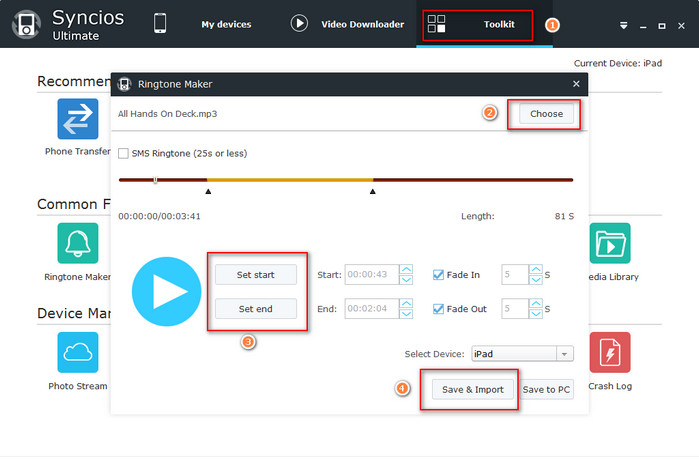 Note: For SMS ringtone or text tone, the length could not be more than 25 seconds.