Free Angry Birds Star Wars Update Arrives Tomorrow Rovio is fairly well known for releasing free content updates for the Angry Birds games. That's why it came as no surprise to see mention of a free "coming soon" content update in the latest Angry Birds Star Wars.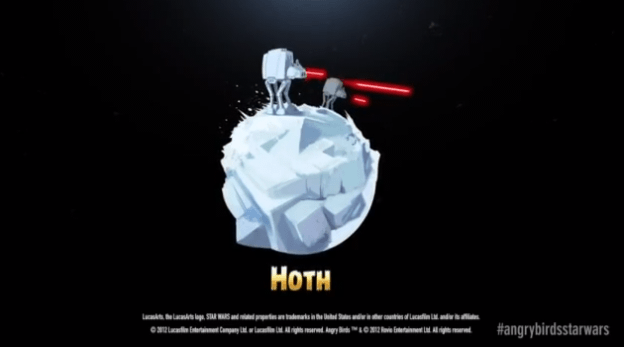 Tomorrow, the free update will be available to everyone. In case you haven't seen it, the new update will bring the planet Hoth to the Star Wars themed version of Angry Birds. It essentially adds another 30 levels to the game, all of which obviously take place on Hoth. There's been mention of the pink bird reprising a role as the -always lovely- Princess Leia in the latest update, but not much else is known. The teaser trailer, while highly amusing and utterly adorable, doesn't reveal much either.
I'm willing to bet there will be some new powers for the Angry Birds, new characters, enemies and unfamiliar locales. I can assure you, however, nothing will change about the gameplay so if you don't like Angry Birds- that's not going to change with this update.
I'll have more for you tomorrow when the update hits app stores everywhere.
Angry Birds Star Wars Episode V: Hoth Teaser Trailer
Just because I love you guys so much, I'm also including this delightful full-length trailer for the base game, Angry Birds Star Wars. I chuckled quite a few times while watching it, as I'm sure you will too.