Box.net– 50 GB Of Free Storage For Android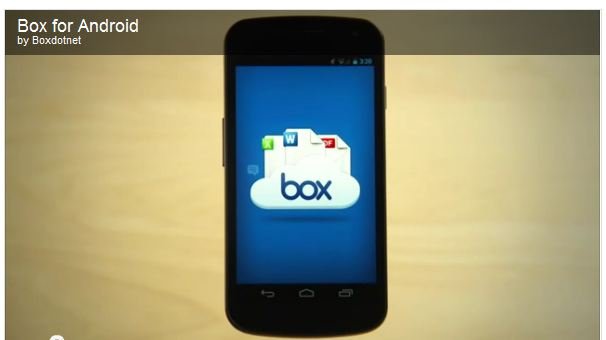 How does 50GB of free additional storage space sound to you? Good right? If quintupling your storage space just by downloading a single app appeals to you– and I'm sure it does– then aim your mobile at Box.net. The internet's second largest cloud storage service has made enough space for just around 10,000 mp3 available for all Android users for free. But don't wait too long. The free promo only lasts till March 23.
For some of you box.net may not be as famous as their better know competitor dropbox, but the cloud storage provider which had previously enjoy popularity among business customers is planing a major powerplay for dropbox's user base. As of today, Android users can download a new app which provides them with access to 50 GB of cloud storage space and a snazzy new app to help you keep track of all that data. In addition to the truly massive amounts of storage space, the box.net app lets users comment and share their files with other users. Additionally, their upload manager has gotten a well implemented overhaul.

The one downside to the new service is the lack of a desktop sync service– that is reserved for paying customers, unlike with dropbox– but beggars can't be choosers and I'm sure most wont mind when they are rolling in their 50 GB of free space.
If you want to check out the new service, give the announcement video below a gander.
And on to the box.net app... free storage, hoooooooo!