Still Paying For Text Messaging? These 3 Apps Do It Better For Free!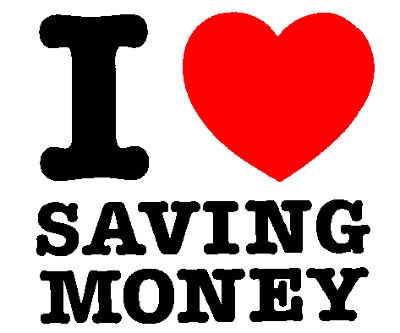 (picture from JazzHotels.com
When me and my girlfriend first met in late 2010, I literally spent 120 Euros (159 USD) on text messaging in the FIRST MONTH, and that's in addition to my monthly contract price. That is no small chunk of change, and MMS prices add even more to your monthly plan. Now I have a good mobile plan..for 39 euros a month (51 USD), I get 500mb (throttled after 500mb) data and unlimited calling to all mobile networks and home phones. I had considered paying an additional 10 euros more per month to have unlimited text messaging, but thanks to these wonderful apps, I almost NEVER have to pay for text messages. If you have an Android phone, an iPhone, a Blackberry, a Nokia device, or a Windows phone (yep...pretty much everything covered here) and have friends that also have any one of those devices, you should NOT be paying a cent for text messaging or for MMS messages, and here are the apps that make that possible:
Before I run down the list of these awesome money saving apps, I should point out that you will need a data plan/connection or wifi access to use them. If you don't have access to either of those services, then a text messaging flatrate with your provider is the only way to go. Considering everyone I know (and a big majority of smartphone users) has a data plan, I can honestly say that I spend money on an actual text message 1 or 2 times a month. With that being said, here are the apps:
Whatsapp is THE solution to replace sending text messages and MMS messages, and for a couple of very good reasons. I would honestly pay 50 bucks a year for this app, but you won't have to, as it's FREE on the Android Market. It's also free for Blackberry users, and cost's only 99 cents on the Apple App Store, and is now also available for Nokia and Windows Phone. The app is actually a phone number based smartphone messenger, and is VERY quick at delivering messages from point A to point B. I live in Berlin Germany and my brother in Charlotte North Carolina, and the second I write him on Whatsapp he literally receives the message within a few seconds. Thewre are no hidden costs, group chat, no need to log in or out, and it automatically (you heard right) lists everyone in your phones contact list that is using Whatsapp and adds them to your Whatsapp contact list. You can save and backup conversations, send videos, pictures, Google Map locations, and so much more. I have been using it over a year, and it has literally saved me hundreds and hundreds of Euros. If you don't have this app, GET IT NOW and enjoy the savings!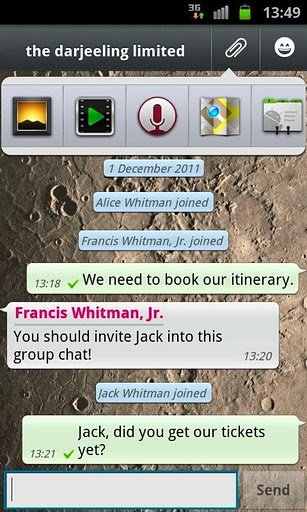 Another awesome app is Kakao Talk Messenger, which was voted Cnets number 1 free texting app. 32 million people currently use it, and it's pretty similiar to Whatsapp, but is limited to Android and IOS users. Quite a few of my friends have Blackberrys, which is why I prefer Whatsapp. But if most of your friends use Android phones and iPhones, this app gets the job done REALLY well, and also allows you send send media quickly and reliably for no cost. Kakao is also phone number based, and can completely act as a SMS replacement. The app is free in the Android Market and on the iPhone App Store.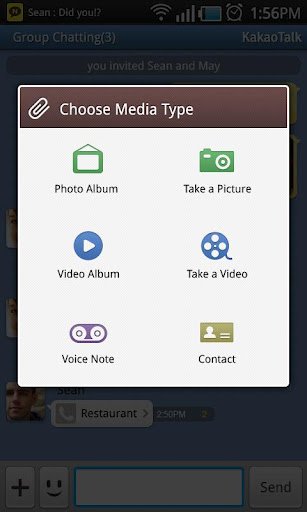 Viber takes free messaging to the next level, and also offers free CALLING to other Viber users. Over 40 million people currently use Viber, and they are quickly becoming a very big name in the mobile communication industry. The app is more or less like Whatsapp and Kakao, allowing you to text and send media at no cost, and also goes a step further in providing 3G and Wifi calling. It's also phone number based and can act as a complete SMS replacement if your friends are using it. Unfortunatley, it's also only limited to IOS and Android, but I wouldn't be surprised to see additional platforms added soon. The app is free on both the Android Market and Apple App Store. Highly recommended.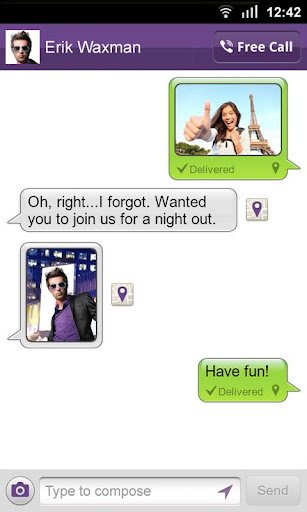 There are a number of great messenger apps out there, but these 3 can completely replace text messaging all together as long as your friends also have the services installed. Almost everyone I know is on Whatsapp, and the last time I had to send a text message was when I needed to message someone that I contacted for the first time. As long as the number is added to your phones standard contact list, both of these apps will automatically sync contacts using these apps and act exactly as a text message would, all while offering more services for free. I was surprised how many people didn't know about these 3 very good apps, and if you don't have one of them installed, you know what to do!