Further specs of HTC One Max leaked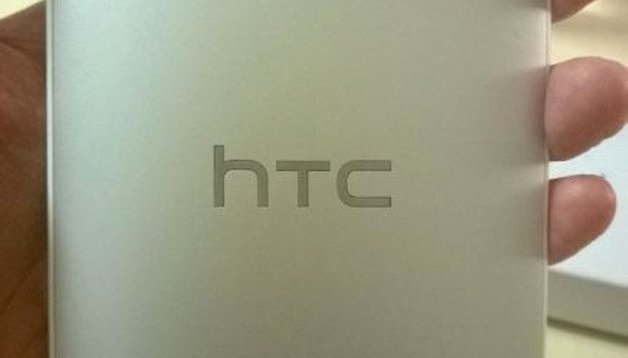 I'll cut straight to the chase, the HTC One Max has had even more details leak about its internal specifications, this time from nowhereelse.fr editor Steve Hemmerstoffer, who somehow came across a spec sheet. His story changed a little later in the story, so there's nothing to say this is not all speculation or a fake, but most of the details match what we've already seen.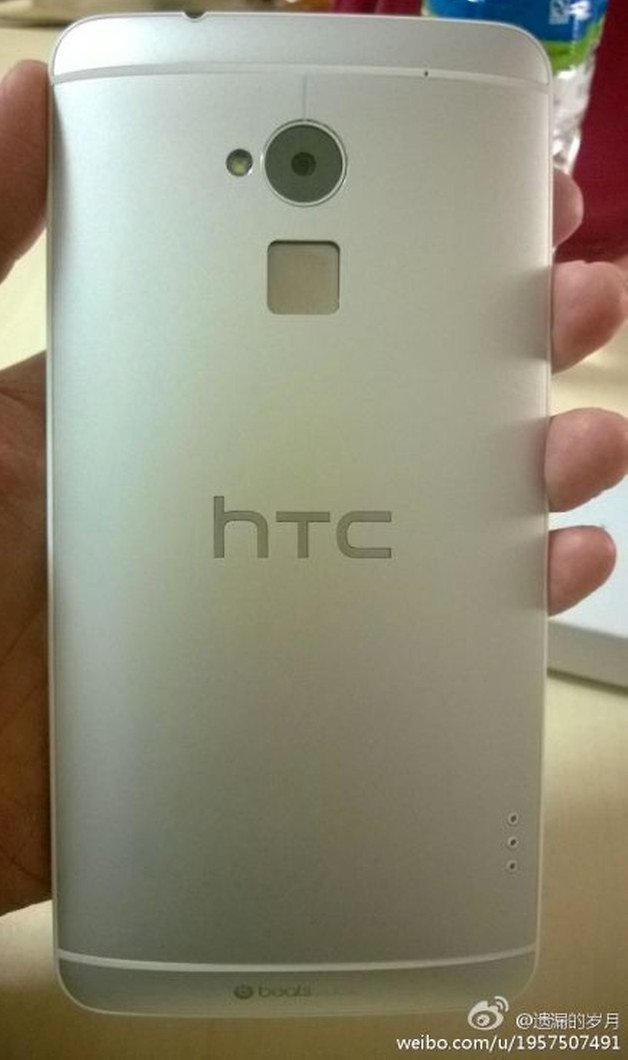 Here's the specs as they most likely now stand:
| | |
| --- | --- |
| System | Android 4.3, HTC Sense 5.5, fingerprint sensor |
| Display | 5.9 inch, 1,920 x 1,080 p |
| Processor | Snapdragon S4 Pro, 1.5 GHz / 1.7 GHz (rumors of Snapdragon 800, 2.5 GHz) |
| Memory | 2 GB |
| Internal storage | 16 / 32 / 64 GB (microSD up to 32 GB) |
| Camera | 5 MP Ultrapixel (rear-facing), 2 MP (front-facing) |
| Dimensions | 164.5 x 82.5 x 10.29 mm |
| Battery | 3,300 mAh |
| Price | ~800 USD |
The main differences are to the fact that the HTC One Max will apparently have an expandable microSD card slot and will come in 16/32/64 GB models. Hemmerstoffer originally posted the spec sheet on his Twitter account along with some question marks. A wise move considering the weight of the listed device was 130 grams (which is less than the HTC One), and the processor listed is the S4 Pro, not the Snapdragon 600 or 800 which had previously been put forward. There are reportedly a Chinese model and international model though, which could be the cause of the mismatching details. A little later Steve posted an article claiming confirmed specifications with a new weight of 217 grams although how the specs were confirmed he does not say.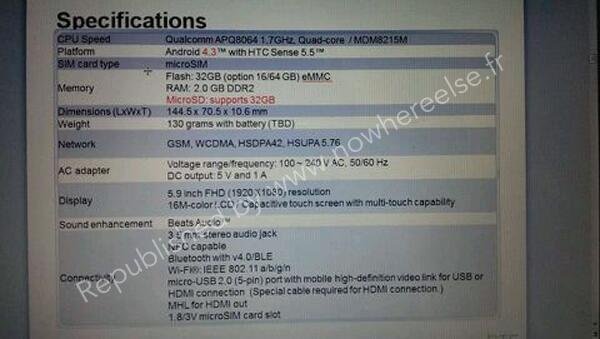 I'll leave this very much up to you to contemplate, but even if not 100% true, it's certainly close to what we'll see announced next week.