Gadget of the Week: Nova, the wireless flash for your smartphone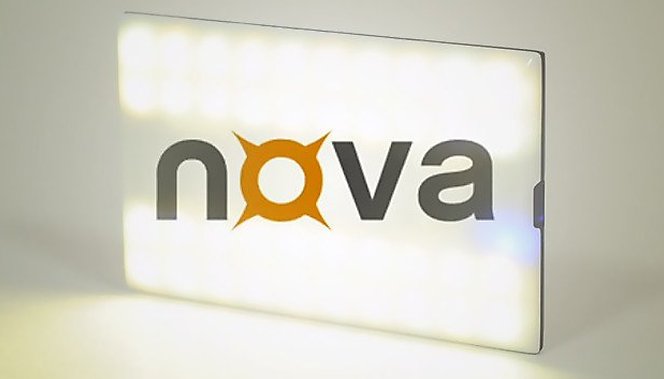 Our gadget of the week presents you with some cool gizmos that are there to make life easier or simply just to have some fun, like the recently visited Cybershot QX10, keyprop and the Structure Sensor for capturing 3D. Today we are taking a look at another Kickstarter Project called Nova, a flat LED flash to stick into your pocket and is connected via Bluetooth to your smartphone.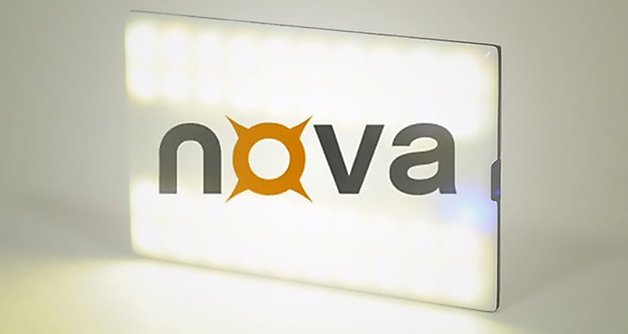 What is a Nova?
Nova is a flat, pocket-fitting LED flash that's the size of a credit card. It uses Bluetooth in order to connect to your smartphone. By using a customized app, you are able to adapt the the color of light of your environment, so that Nova flashes in all light conditions with the appropriate light temperature. When the flash isn't needed, the gadget can be stowed easily in your pocket, purse or wallet.

How does it work?
Like mentioned above, Nova can easily connected to the smartphone via Bluetooth, which presents the advantage of not have a cable constantly being in the way. What's more, energy consumption is so low that the flash hardly affects the smartphone battery. The range of the Bluetooth connection can attain about a 6 meter radius, within which Nova can be positioned at will.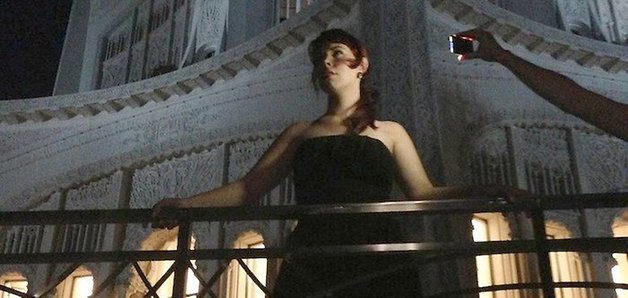 The light temperature can be determined thanks to the flash app: there are three levels (soft, warm or bright) or an advanced mode depending on your preference (''choose from a mix of golden to white and soft to bright light, for super artistic shots.'') 40 small LEDs with a brightness of 65 lumens ensure sufficient light while a matte plastic covering ensure that the light is evenly dispersed. To achieve certain special effects, you can connect and control up to ten Novas from one device. The Nova comes with an included USB Micro B cable for charging.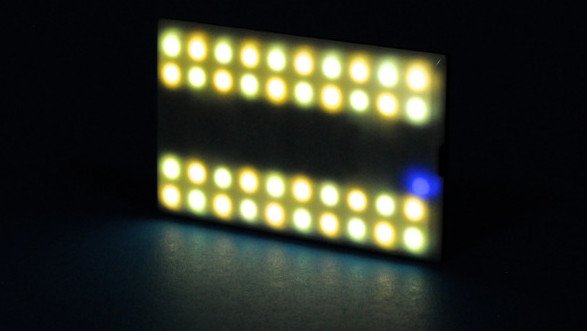 Tech Specs
| | |
| --- | --- |
| Dimensions | 86 x 53 x 6.3 mm (3.4" × 2.1" × 0.25") |
| Weight | 150 g (5.3 oz) |
| Supported systems | Android 4.3 coming soon, iOS 6/7 |
| Supported devices | HTC One, Samsung Galaxy S4, Nexus 7, iPhone 4S, 5, 5c, 5s, iPad 3/4/Mini, iPod Touch 5G |
| Connectivity | Bluetooth 4.0 Low Energy |
| Battery | built-in, up to 150 flashes, 4 weeks on standby |
| LEDs | 40 x 65 Lumen, white LEDs |
What makes it so cool?
The smartphone has long been viewed as a camera by many users. We capture moments and take snapshots, though often in low light conditions. If you use the LED flash on your device, the results are mostly disappointing, including washed out colors, harsh shadows and overexposed areas of the image, not to mention the red-eye effect and an ugly mix of cold flash and warm artificial light.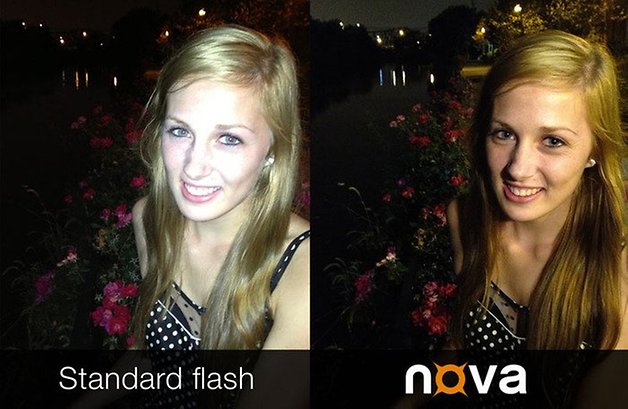 Nova has tried to improve these spontaneous photo-taking moments which often result in the terrible pictures mentioned above and has opened up many new possibilities thanks to their separate flash and customizable light temperature. Not only that, the flash is really compact and it is so easy to just carry it around in your wallet. It costs 54 USD. For all reasons posted above, I think that Nova is super cool and one of the coolest gadgets I've seen in a long time.

Link to the Kickstarter Project with video
What do you think about the portable LED flash? Do you think it's useful or just another card to carry around with you in your already bulging wallet?