Gadget of the week: Photojojo lenses to stick on your Android
The gadget of the week series shows new and interesting gadgets that are either just fun to play around with or that add something useful to your daily life. Today, we present Photojojo, a lens series to stick onto your Android smartphone or tablet.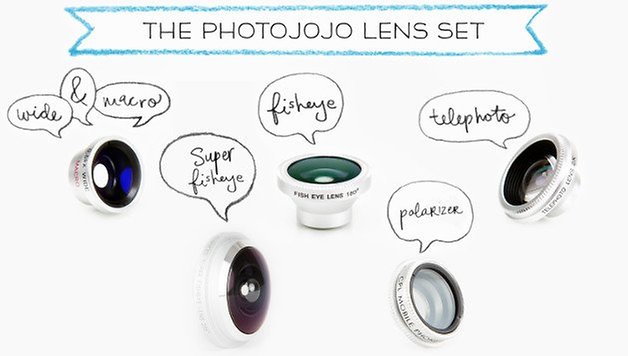 What is Photojojo?
Photojojo is the brandname for a series of stick-on lenses that can be combined with any smartphone. There are also various kinds, like the telephoto, fisheye, polarizer and super fish-eye, as well as a wide-angle and macro lens combination, where the wide-angle piece is screwed onto the macro piece. The frame around the lens is made of aluminium, while the lens is made of glass.

How Photojojo works?
The lens comes with a small adhesive metal ring that attaches securely into every smartphone. The adhesive metal ring is attached and then later taken off again without any jamming or tugging. You can also use it with a case on your phone or tablet. The lens is then stuck onto the thread magnetically, meaning the entire thing can be used with every smartphone, no matter how big the body or camera lens may be. Even a round shape works with the thread, though the edge of the lens can be seen when using the fisheye lens.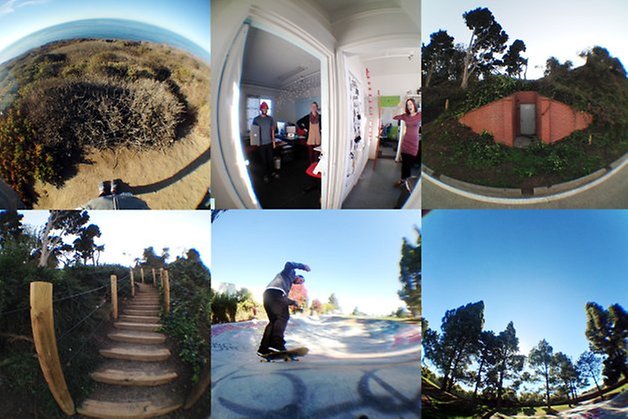 The super fish-eye takes pictures with an angle of 235 degrees, while the classic fish-eye is able to capture 180 degrees of image. The telephoto lens can enlarge pictures up to 2x the optical zoom without even needing to use digital zoom or getting closer to the object. The wide angle image minimizes to a factor of 0.37, which allows more space to be capture in the picture.
When you take the extra piece off, what's left is a macro lens that works like a magnifying glass. The best camera-to-subject distance is around 10 to 23 mm. The polarizer lens has a built-in and turnable polarizing filter that will block certain light waves when set in different positions. What you get from this, for example, is a deep blue sky on a bright sunny day or less reflection on a body of water or window.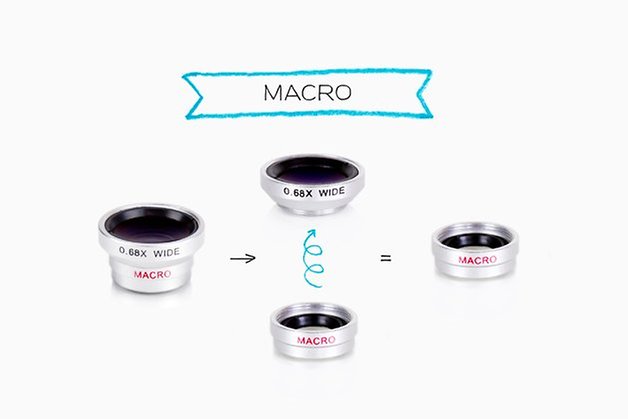 Why it's so cool
Photojojo gives you way more out of your smartphone camera than the built-in features, opening a whole new world of photography. Pictures taken in wide-angle and macro normally aren't possible on most smartphones these days and even telescope or polarizing filters don't belong to the repertoire of common smartphones. The Photojojo lenses are perfect addition to any Android, they are small, compact, handy and compatible with any phone. Using them on your smartphone also doesn't require any annoying setup, plus you won't even need to edit the pictures after it has been taken in order to achieve these effects. You can find tons of examples of the cool things you can do on Photojojo.com. Each lens costs around 20 to 30USD, but buying all the lenses for 99 USD will cost you less in the end. There is even a sampler pack of three for 49 USD and they ship worldwide.