Gadget of the Week: Scentee brings smells to your smartphone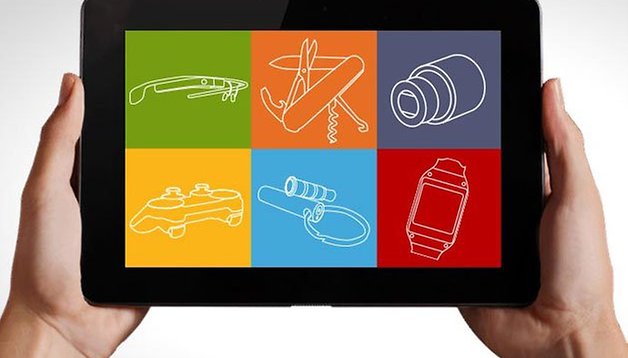 In our Gadget of the Week series, we present our readers with an unusual device or accessory that can either simplify the use of smartphones, jazz them up or even serve the purpose of having some fun. Today we bring you Scentee, a fragrant accessory for your smartphone. The small round device connects to the headphone jack and releases a cloud of fragrance when you receive a notification or the alarm clock rings.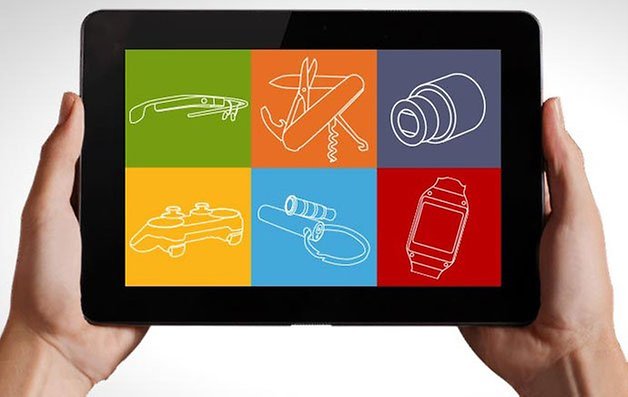 Scentee consists of two parts: a gadget and an app. The gadget is equipped with a replaceable cartridge of a specific smell and plugs into your handset. The application specifies when the odor is launched and allows you to choose the LED color.
The model has been in development since 2010, eventually becoming much more compact. One of the final prototypes was presented at the MWC in Barcelona. The actual Scentee weighs just 17 ​​grams and is made of a ABS plastic cartridge which can perform up to enough 100 sprays.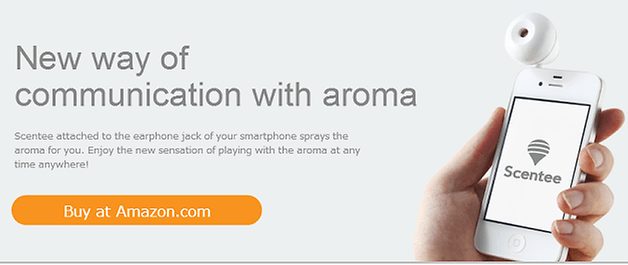 Their proposed scents are as follows: rose, peppermint, cinnamon, bacon, coffee, curry, jasmine, ylang-ylang, lavender, apple, coconut, strawberry and corn soup. In addition, there is a special BBQ foods collection which offers fried spare ribs, beef tongue and a baked potato with melted butter. The aroma is projected to a distance of 40 cm and is accompanied by a delicious animated picture on the screen to enhance the effect.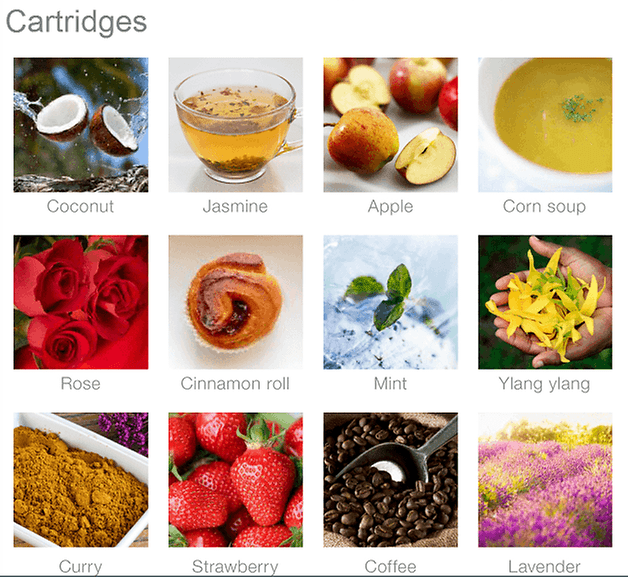 The developers have thought up two interesting purposes for their product: for one, they want to "flavor" certain actions on your smartphone and create a sophisticated gourmet experience. For example, you can add the smell of strawberries to your "likes" on Facebook or enhance the effectiveness of the alarm by incorporating the smell of sizzling bacon or freshly brewed coffee.
The BBQ appendix is recommended for those on a diet and hungry students and the principle is simple: you eat a simple diet dish, usually consisting of raw lettuce, and inhale the aroma of a rack of ribs. As a result, you are cheating the brain into thinking you are eating a delicious meal and your pangs of hunger are quickly sated.
Why is it cool?
Scentee lets you use just one more of your five senses when interacting with your smartphone, which can almost be considered one more step in augmenting reality. The manufacturer plans to building compatible software where odors could potentially be added to social networks, SMS clients, games, other alarm clocks, geolocation services and other applications.
Scentee opens a huge market too. Since 'fragrant' mobile advertising would be perfect in the restaurant and cosmetic businesses, these two sectors seem like probable target groups. Imagine being able to appreciate the smell of perfume like you do in a shop or enjoy wafts of great smelling dishes from a nearby restaurant. As for the technical implementation, the developers are currently trying to make the accessory even more compact.
Specifications
| | |
| --- | --- |
| Dimensions | 1.2 x 1.2 x 1.7 inches |
| Color | White |
| Weight | 17 g with cartridge |
| Material | ABS and Polypropylene |
| Connection | 3.5 mm 4-pole stero mini-plug (headphone jack) |
| Cartridge Capacity | 2.0ml |
| Scent components | scent, surfactant and purified water |
| Number of sprays per cartridge | 100 x 0.5 sec spraying |
Scentee can be purchased for $35 and the replacement cartridges cost $5 apiece. Originally Scentee was only sold on the Japanese Amazon site, but it will presumably appear on the American market too. Also, the accessory will eventually be compatible with a large number of devices. The gadget release is scheduled for November 15 and I must say I'm intrigued.
Would you use a scent gadget to lose weight and trick your brain into thinking you're eating some juicy babyback ribs?