Galaxy Note 8.0 Picture Leaked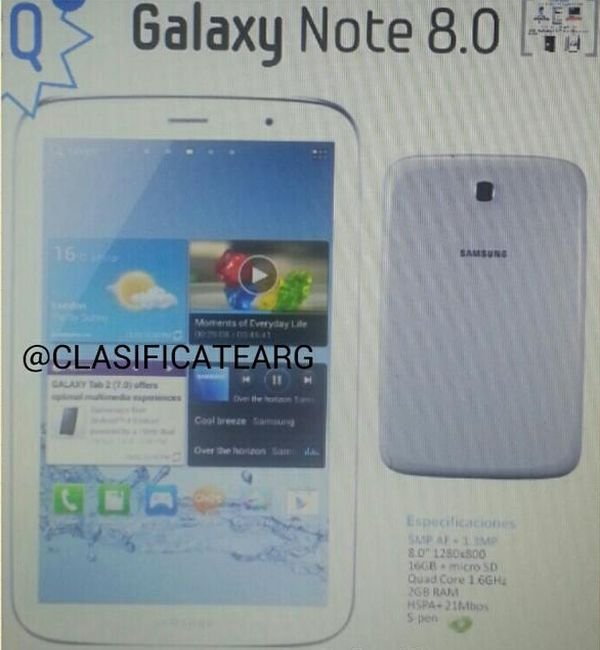 Lots of rumors have been flying around about a Galaxy Note 8.0. The device has now been more or less confirmed but today we're seeing the first pictures of the device and it looks like a very, very large Galaxy Note. Ladies and gentlemen: the Galaxy Note 8.0!
Rumored specs for this device make it look like it may be a phone for the budget-minded folks. We're talking an 8-inch 1280 x 800p display, 16GB internal storage, 5MP camera, a quad-core 1.6GHz processor and 2GB of RAM. At least it runs Android 4.2.
My initial impression? Ugly as heck, just terrible. But Samsung seems to think this device has a chance in hell of competing with the iPad Mini – and they might be on to something, if the price right.
My main concern is that it keeps the phone UI while being as large as a tablet. Manufacturers need to realize that they need to actually create a tablet experience when they increase screen size, not just make their devices look like giant phones.
This is Samsung's strategy: release as many devices as possible, no matter the cost to the brand. Appeal to every price segment. Try to please everyone. So far, the strategy has worked brilliantly. Will it continue to work? We shall see.