Samsung's Commercials Beat Apple's in Q1 2012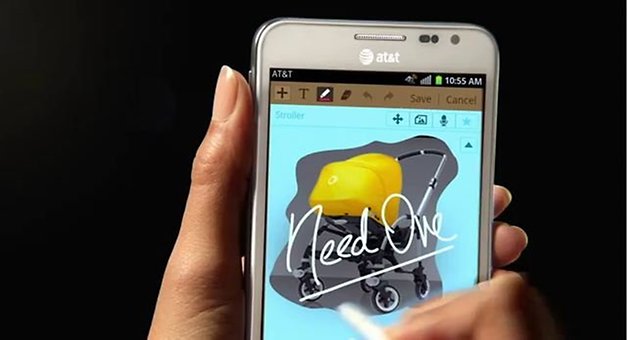 Samsung's ad for the Galaxy Note was rated the most effective ad of Q1 2012 while Apple's didn't even break the top 10, according to ad anaylsis firm "Ace Metrix." The results suggest the company is finally beginning to create Android ads that have the kind of sticking power as Apple's. Instead of building hype for a device, the commercial actually showed all the innovative ways to use a Galaxy Note. Novel idea, eh?
The commercial was aired during the Academy Awards, which was a smart choice by Samsung since the Galaxy Note is all about creativity and has enough screen real estate (5.3 inches) to really be able to enjoy Hollywood films.
We've complained a lot about how many Android commercials fail to communicate what differentiates their products from those created by Apple so we're especially to hear about how successful this ad has become. So many Android ads in the past have focused on glitzy computer generated storylines instead of on the phones themselves.
Samsung has already shipped 5 million Galaxy Notes so clearly something about their current campaign is working. The Galaxy Note is currently only available on AT&T but rumors suggest it could launch on Verizon and Sprint as the "Galaxy Journal."
While Samsung debuted 9 seperate ads in Q1 2012, Apple debuted just four, and none cracked the top 10. Oh, and by the way – the music used in the ad below is by Air and the song is called "Alone in Kyoto." I love it.