Samsung Announces Over 10 Million Sales of The Galaxy Note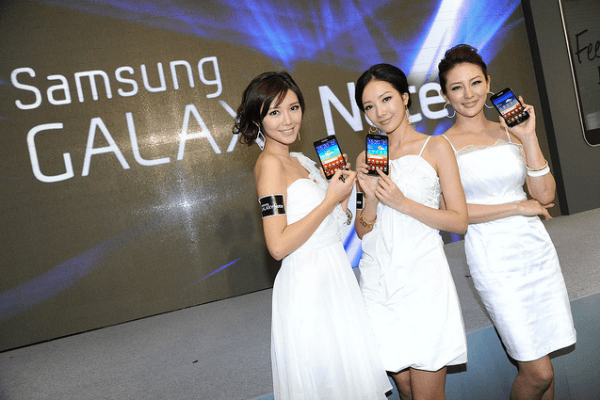 Now I know exactly what you're thinking after looking at the picture: "Wow...those are some seriously damn sexy looking.....phones" (if you really thought that, you need to re-evaluate your priorities in life). The Galaxy Note was very much a surprise hit for Samsung, and today they have announced that the Note has been sold over 10 million times worldwide. Not a bad number when you consider that the phone was more or less an experiment.
While that number fails in comparison to the 10 million Galaxy S3 devices sold in less than 2 months, it's still pretty damn impressive. It would appear that Samsung managed to sell about 1 million Notes per month, and considering the Note didn't get the marketing push of the GS3, and that it was more or less a hybrid phone/tablet experiment, that number certainly isn't bad. Not only does it prove there's a market for such a device, but it also makes the release of the Note 2 that much more interesting.
If Sammy releases the Note 2 and gives it the same celebrity treatment that the Galaxy S3 is receiving, they could very well have another hybrid hit on their hands.
What do you guys think of the Note? I wasn't crazy about it at first, but it's growing on me the more I see them. Could you imagine buying one, or is it somehow still too "awkward"?
Let me know what you think in the comments below!
Picture credits: www.mobilehotspot.ca