Samsung Galaxy Note 10.1 Receiving Update to Android 4.1.2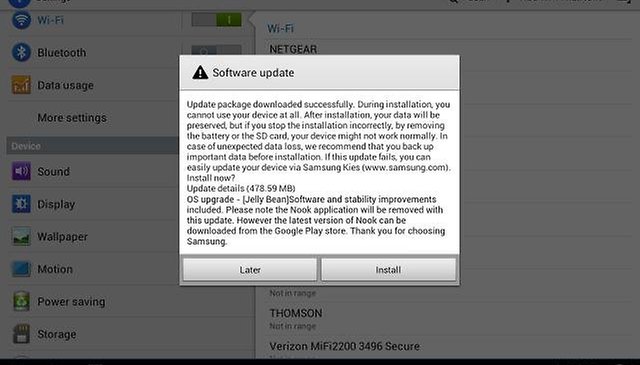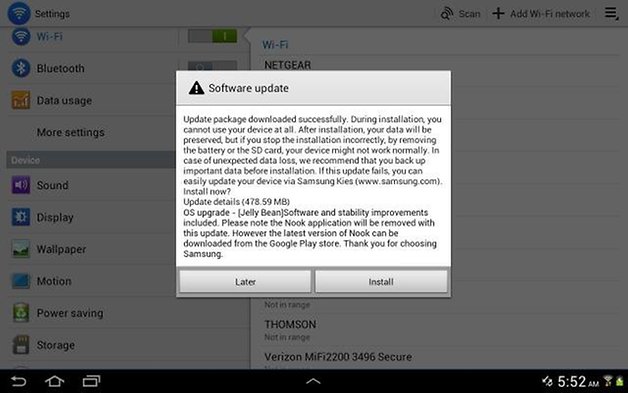 Samsung Galaxy Note 10.1 owners rejoice; you are about to receive an update! A few days ago, Samsung began pushing Android 4.1.1 to the Galaxy Tab 10.1 and 7.0 in the U.S. and now they're bringing the goodness to Galaxy Note 10.1 owners as well.
In fact, the version they're bringing to Galaxy Note 10.1 owners is even better. Yup, they're bringing 4.1.2 to the table. What kind of features might you expect? According to those in the know, the update will bring a range of highly sought-after features from Samsung's "Premium Suite", including multi-view for running apps in windowed mode, air view functionality for opening photo albums just by hovering your stylus over them, and more. The update also brings Google Now and expandable notifications into the mix.
The update is rolling out as an OTA to Wi-Fi models, but it should also be available via Kies. If you want to see if the update is ready for you, just go into Settings > About device > Software update or just hook your tablet up to you PC through USB to see if it's available. XDA forum members are already buzzing about their successful updating experiences.
No, this might not be as big as the news that the Galaxy S2 is finally receiving Jelly Bean, but the new collection of features should please anyone who currently owns a Galaxy Note 10.1.