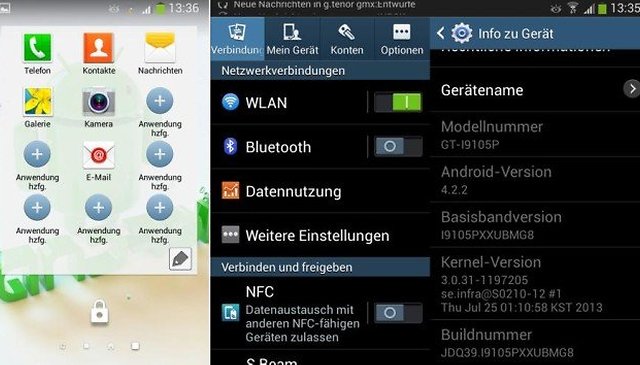 Samsung Galaxy S2 Plus Android 4.2.2 Jelly Bean Update
Earlier this year, there was a leaked video of what looked like the Samsung Galaxy S2 Plus, and true enough, the handset (GT-I9105) was announced earlier this year, never mind that the world was on the verge of the Galaxy S4's unveiling already. I know that the Galaxy S2 will most probably miss out on the Android 4.2.2 Jelly Bean boat despite being informed otherwise via a wayward rumor, the Samsung Galaxy S2 Plus will not suffer a similar fate. No sir, the official Android 4.2.2 Jelly Bean ROM for the Samsung Galaxy S2 Plus is now available, where those living in Germany will be able to enjoy it OTA (Over The Air), with other selected countries to follow afterwards.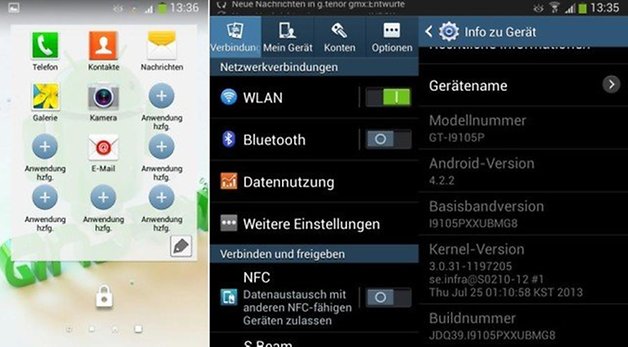 This alleged leaked official ROM will be based on the Android 4.2.2 Jelly Bean operating system (obviously), and it carries the build date of July 24. Unfortunately, no changelogs are available for the masses to refer to so that we can know what is new and what to expect, but then again, early adopters of this alleged leaked official ROM did not report any major issues after installation.
In fact, they did talk about the presence of a launcher, a weather widget and lock screen which is reminiscent of the Samsung Galaxy S4, apart from a slight increase in performance that makes the entire user experience slightly smoother than what one would have been used to.
Unfortunately, you will not be looking at support for the much wanted multi-window feature on the Samsung Galaxy S2 Plus with this particular update. If you are interested, you will be able to pick up the ROM from Rapidshare.com, Uploaded.net, and Hotfile.com. So far we do know that T-Mobile users with the Galaxy S2 Plus on contract flashed it without running into any issues. All the best!
Samsung Galaxy S2 Plus Android 4.2.2 Jelly Bean Details
Model: GT-I9105P
Country: Germany
Version: Android 4.2.2
Changelist: 1197205
Build date: Wed, 24 Jul 2013 16:17:52 +0000
Product Code: DBT
PDA: I9105PXXUBMG8
CSC: I9105POXABMG8
MODEM: I9105PXXUBMG8